Arnold Schwarzenegger is one of the few actor-turned-politicians that people love. At 74, his charm and charisma are a joy to watch and make for one of the best viewership experiences for the audience. Schwarzenegger loves spending time on TV and giving interviews and doesn't mind letting a little loose.
ADVERTISEMENT
Article continues below this ad
During a candid segment with James Corden, Arnold even admitted to lying as the Governor. In the latter part of the same segment, Schwarzenegger faced a question he couldn't answer. And had to go through a rather gross punishment.
ADVERTISEMENT
Article continues below this ad
Arnold Schwarzenegger undergoes a terrible punishment
Diplomacy is one of the basic prerequisites to becoming a politician. While it often serves as a lifesaver, diplomacy can sometimes lead to terrible consequences. Arnold was once at the receiving end of one such outcome. In a Q&A game session with James Corden, Schwarzenegger opted for diplomacy and ended up with a punishment that may have led to a loss of appetite for a few days.
The game was simple, you either answer a question honestly or get fed something terrible. The "gourmet" items on the menu included Bird Saliva, Turkey Testi*les, Bug Trifle, and Jellyfish, to name a few. James asked Schwarzenegger, "You're one of the biggest action stars of all time, and you starred in the expendables with Sylvester Stallone, Jason Statham, and Mickey Rourke. Rank those co-stars on their acting ability from best to worst." And the food item placed in front of him was Turkey Testi*les!
Schwarzenegger shook his head in denial as he tried getting out of the question, but there was no backing out. Arnold said, "I would have to start with…" but then stopped to think more about it. and went on to add, "I start with….no" (swears) and went on to eat the food item in question!
Notably, Schwarzenegger had eaten nothing during the whole segment before this question. His answers were truthful and funny as he covered things from lying when he held office to private conversations with Donald Trump. It almost seemed like Schwarzenegger would come out unscathed, but the last question drew blood.
Schwarzenegger won't be returning for the next The Expendables movie
The 'Governator' appeared for the first time in a guest appearance in the first installment of the franchise. While we saw little of him, the movie set a precedent like no other.
ADVERTISEMENT
Article continues below this ad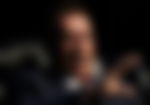 Schwarzenegger became a pivotal member of the crew in the next two installments of the movie. But, his use in the third movie led him to walk away from the franchise. Schwarzenegger initially said he wouldn't be a part of the fourth film because of the non-inclusion of Stallone. But after Sylvester was confirmed for the film, Schwarzenegger still declined from joining the cast because he did not like the way they used him in the third part of the movie.
ADVERTISEMENT
Article continues below this ad
While Schwarzenegger may not be coming back for the next Expendables movie, he continues to entertain us in other ways. And eating turkey testi*les is one of them!