It's easy to assume that the US subsidiary of Switzerland bike-part maker DT Swiss AG ended up being in Grand Junction because the area is such a hotbed for cycling.
In fact, the arrival of that subsidiary, DT Swiss Inc., in 1994 predated the region's rise to national prominence when it came to biking.
"At that time, Grand Junction, all the trails and the mountain bike Mecca, that was not the case back then. It was starting, but … all that happened after '94," said Chip Barbieri, who moved to Grand Junction 16 years ago to become CEO of the US subsidiary.
Rather, Barbieri said, the choice of Grand Junction reflected a Swiss- German style that involves avoiding taking huge financial risks.
"They're not shy of taking on new ventures, but they certainly do it in a, shall we say, financially safe way," he said.
The company had an acquaintance in an unrelated distribution business who offered some space in a local building that wasn't fully being used. The idea was that if the company liked the area, it eventually could find its own building.
DT Swiss did like the area, and within about a year bought its own building. Starting out with three employees locally, the subsidiary today employs nearly 70 people and, after numerous expansions, now operates out of four buildings in essentially an industrial campus.
The subsidiary was the first of many that DT Swiss AG has opened outside of Switzerland, as it globalizes its manufacturing and distribution to be closer to the bike manufacturers and other customers it serves.
The Grand Junction site began making spokes, DT Swiss AG's initial product, from the start, before beginning to build wheels about 2006-07.
It also distributes some bike parts that DT Swiss makes elsewhere, and handles sales and marketing for North and South America, and has a customer service center also serving the Americas.
It has expanded its local building space six times in the past decade, including a fairly large expansion last year, and now is refurbishing another building it bought last year to further expand its production capacity.
"Already I can tell you that it's not enough space. We're probably looking down the barrel of another expansion in the coming year," Barbieri said.
Such expansions reflect the boom in cycling fueled by the pandemic, and by the growth of the e-bike sector that has opened cycling to a broader segment of the public.
The Grand Junction operation's growth has paralleled the growth of DT Swiss AG as a whole. DT Swiss AG was once an operation that its former owner decided needed to be turned around financially so it could be sold. Barbieri said it had been a tiny division of a company called United Wireworks, which dates back centuries, having made wire for everything from baskets to the chainmail that once protected soldiers.
DT Swiss developed as a spoke-maker during the 20th century. Barbieri said United Wireworks brought in three men to shine up DT Swiss so it could be sold and, after doing that, the three ended up buying it themselves in 1994.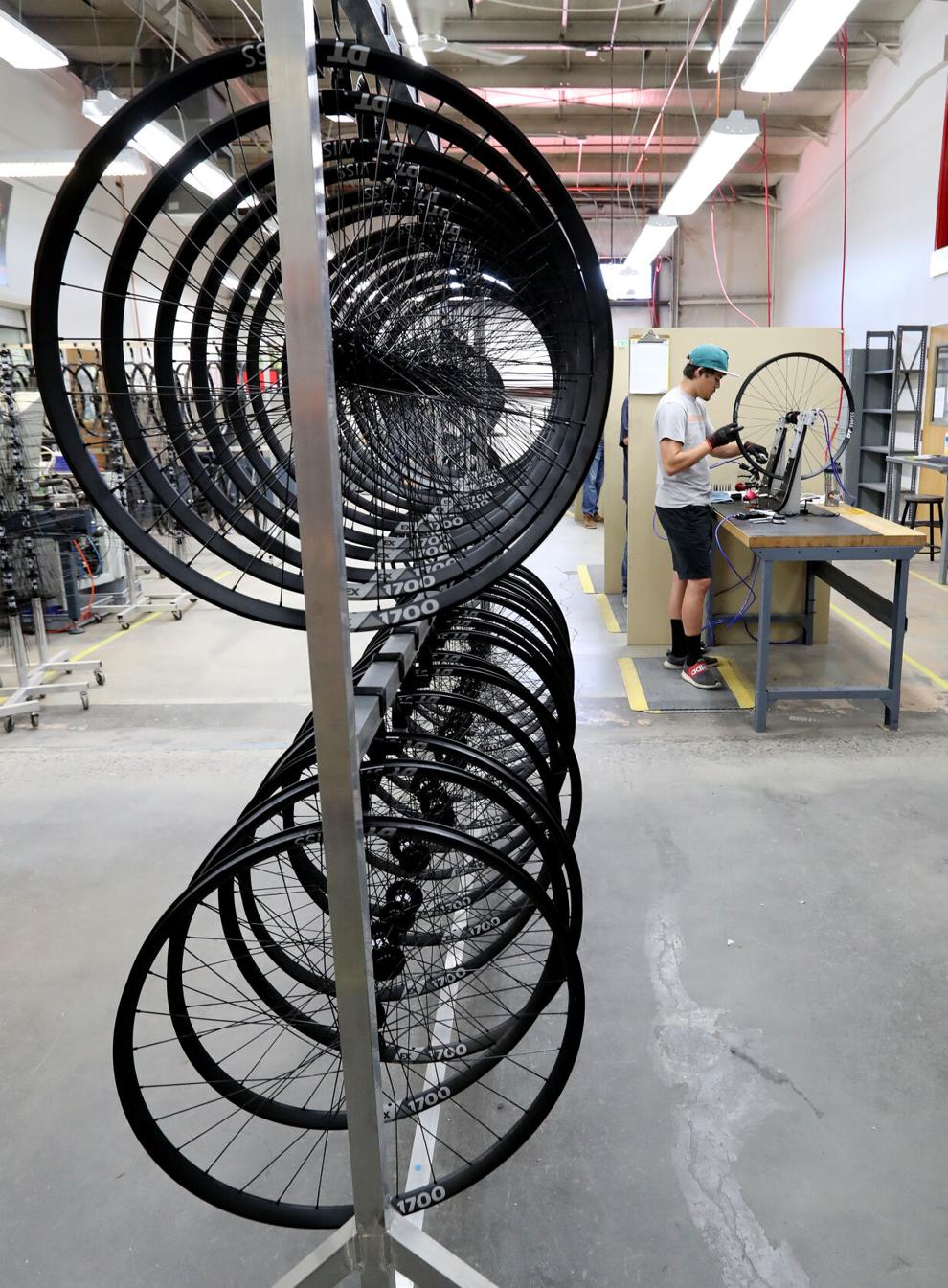 Opening the Grand Junction subsidiary helped the company better serve the spoke needs of bike manufacturers like Cannondale and Trek at a time when those companies were producing a lot of bikes domestically. Barbieri said spokes come in a lot of sizes, so it was easier for bike-makers to get spokes of the sizes they needed from DT Swiss in Grand Junction rather than having them shipped from Switzerland.
These days, large manufacturers of bikes aren't producing in the US anymore, having shifted production to places such as Eastern Europe and Asia, said Barbieri.
But a lot of smaller, boutique domestic makers of typically high-end bikes, such as Santa Cruz and Yeti, have taken their place. Barbieri said such companies seek flexibility in terms of supplies, bringing in products only when they know what orders they have. Such companies have worked with the Grand Junction facility to ship products on a tight timeline, at least before the pandemic made such timelines harder to meet.
COVID-19 has only complicated what in recent years has become a challenging freight situation for DT Swiss.
Barbieri said that when DT Swiss opened in Grand Junction, the city proved attractive as a "pretty cool area" with a nice environment, a workforce with a strong work ethic, cheap taxes, and cheap buildings, and freight "didn't matter, " at the time also being cheap, he said.
He then added with a laugh that "today, freight's a much bigger issue" with industrial businesses in Grand Junction.
Freight is more expensive in the area these days and shipments take longer, making freight the top problem DT Swiss faces being based in the area, Barbieri said. Freight-related logistics issues also prove challenging for manufacturers like DT Swiss. He said to run a manufacturing operation, it's important to be able to count on consistency in freight services, in terms of deliveries arriving when they are supposed to.
Now a truck that is supposed to arrive on a Wednesday might arrive on Wednesday, or maybe Friday, he said.
Some of that stems from factors arising in the wake of the pandemic, such as the degree of availability of drivers, trucks and shipping containers. Barbieri said loaded shipping containers from overseas used to make it all the way to his plant, but now shipping companies want their containers returned to ports faster and are paying truck companies incentives to offload them quickly, before the freight gets to its final destination. That slows shipping and creates a risk of damage when freight is transferred out of containers before being sent on the rest of its journey.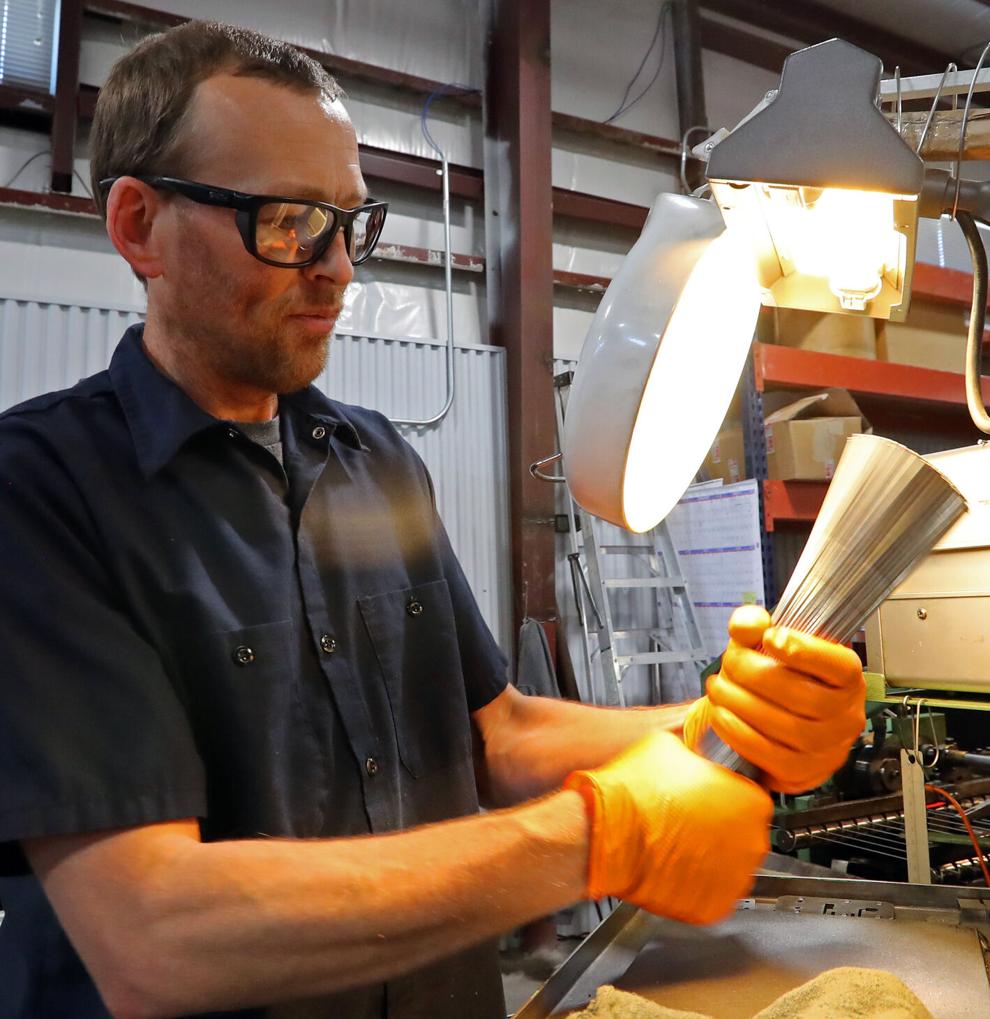 Barbieri said he's hoping to see less of that kind of problem as logistic issues clear up.
On top of costlier shipping, Barbieri noted that real estate locally isn't as cheap as it used to be, either. It still compares favorably to Denver, but is more expensive than a number of other places in the country.
That has affected what DT Swiss needs to pay employees and offer when recruiting workers from other areas, and it also affects what benefits it offers.
Quality of life can be a big factor in recruitment, though. Mesa County's blossoming as a biking destination has meant that people can work for DT Swiss "in an area with some of the best trails known in the world," Barbieri said.
The region's outdoor lifestyle in general has helped attract DT Swiss employees including Barbieri himself. He had worked in other states for companies in a number of industries, including previously in the bike industry with Cannondale. He said he and his wife, in considering the move to Grand Junction, took into account the hiking, biking, skiing and other outdoor activities the area offers, as well as other factors like the quality of local health care.
Employee affection for the area is something the parent company in Switzerland takes into consideration, but in the end it has to be satisfied that the US business is doing what it needs to do financially and in providing services and manufacturing for clients, Barbieri said.
It's not a given that the company will remain in Grand Junction. He said that every time it looks at another local expansion, DT Swiss always asks itself whether it should stay or go elsewhere.
"We're a business. We're an international business and therefore we're always looking at the financials. … Up until now everything has pointed mathematically to we stay," he said.
Barbieri said he doesn't see that changing unless something drastic happens, such as a tripling in taxes or a doubling of the cost of employees.
But as companies such as his look at increasing challenges, he thinks entities such as the state should look more closely at what financial tools it makes available to help communities both attract new businesses and keep existing ones.
Barbieri sees other places that go so far as building a new building for a company, and not requiring it to be paid off for 20 years, in exchange for employing a certain number of employees during that time.
While he's impressed with the Grand Junction Area Chamber of Commerce and Grand Junction Economic Development Partnership, he said he thinks they need to be provided with more incentives they can offer.
"The groups here in my opinion do a better job than the ones with bigger tools, from my experience, so accolades to them," Barbieri said.
,