Bodybuilding legend Arnold Schwarzenegger has come a long way since his first Mr. Universe title in 1967. Moreover, the former Mr. Olympia has changed careers since then.
ADVERTISEMENT
Article continues below this ad
However, one thing that has stood the test of time is his passion for bodybuilding. The bodybuilder-turned-actor is still going strong at 74. He follows his routine with the same fervor he displayed during the 1960's.
ADVERTISEMENT
Article continues below this ad
The nickname Joe Gold reserved for Arnold Schwarzenegger
The intensity of Schwarzenegger's training has changed owing to the multiple surgeries the actor has had to go through. But this has not always been the case, as the Terminator star had some of the most challenging workout regimens during his peak.
When the former governor of California arrived in the US, he had little money to spare, let alone spend it to pay his gym fees. He soon came across a guy who owned a gym and allowed Schwarzenegger to use the facility free of cost. The person in question was none other than the famed Joe Gold, who was running Gold's Gym back then.
Although Gold would go on to sell the gym, including the rights to his name, in 1973. He would return three years later to open another gym called World Gym. Although Gold sold his previous gym, the name would always be associated with him.
When news spread about Joe Gold opening World Gym, prominent celebrities hastened to the venue for training. It is partly because Gold had earned a reputation of giving the most peculiar feedback.
Looking back, Schwarzenegger said, "When I came here (in 1968), I had no money and he let me train in his gym for free. And he was the first person to give me advice."
"He also gave everyone nicknames. I kept thinking he would call me, 'Hey, Big Arms!' or 'Hey, Monster!' And he called me 'Balloon Belly.' He thought I had this massive body and that my abdominals were not defined enough. Instead of saying define your 'abs' more or train your waist more, he would say, 'Hi, Balloon Belly,' " added the Austrian Oak.
The fate of Joe Gold's gym following his death
ADVERTISEMENT
Article continues below this ad
The insulting nature of the nickname motivated Schwarzenegger to work even harder, thereby earning him his infamous well defined abs. Reminiscing the earlier days, the movie star said, "It inspired me to kill myself working out my abs."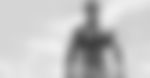 It opened up the path for Schwarzenegger to work extra hard on his abs. Therefore, with time, the bodybuilding marvel worked on the muscle group where he was lagging. Hence, he toned down his abs to a well-defined shape in no time.
ADVERTISEMENT
Article continues below this ad
However, the gym fell into obscurity after the demise of Joe Gold. It is partly because of frequent location changes. But the founder's death also played a role. The Cammilleri family has owned the franchise since which is slowly re-emerging as a reflection of its former glory.