Bodybuilding legend Arnold Schwarzenegger is one of the most active celebrities in the world. The 74-year-old is a popular figure amongst people and has a huge fan following. Given his popularity, Arnold is one of the most sought-after celebrities in the world and is often a headliner at many events across the planet. Schwarzenegger tries his best to appear at almost every event he is invited to.
ADVERTISEMENT
Article continues below this ad
But how does Arnold ensure he is always travel-ready and doesn't have to worry about making travel arrangements? The answer is a private jet!
ADVERTISEMENT
Article continues below this ad
Arnold Schwarzenegger and his convenient private jet
It is every person's dream to own a private jet or helicopter. While it seems easy in our fantasies, it is a complicated and expensive process. For the lucky ones who managed to get their hands on it, they travel with comfort and at their wish. And Arnold Schwarzenegger is one such lucky person.
The $450 million-worth actor owns a private jet, which costs nearly $35 million. The Gulfstream III business jet that Arnold owns is the cheapest version manufactured by Gulfstream Aerospace. Schwarzenegger even used it during his tenure as Governor of California.
Schwarzenegger did not care about luxury and got the basic version of the jet. He said he needed it for commuting between his home and work. Arnold flew 380 miles every day, for which he received severe backlash. People raised questions over his credibility as a climate activist when he flew so many miles expending tremendous amounts of fuel.
Defending himself, Arnold said it was a question of him being with his family. His children were teenagers, and Schwarzenegger wanted to spend as much time with them as possible. Notably, Arnold used his jet not just for work but also for fun. He would often head out on trips and vacations with his family on his jet.
Other celebrities who own similar jets
With their fan following (and net worth) in millions, most celebrities prefer traveling solo to avoid the unwanted commotion. The best way to do so is in a private jet. Here are the celebrities who have their own Gulfstream jets.
ADVERTISEMENT
Article continues below this ad
Chris Brown – rents a Gulfstream IV ($110k per round trip)
Jerry Seinfeld – owns a Gulfstream V (est. $22million)
Justin Bieber – owns a Gulfstream G4 (est. $60million)
Tom Brady – owns a Gulfstream G550 (est. $50million)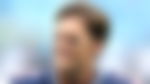 Tom Cruise – owns a Gulfstream IV (est. $36million)
Simon Cowell – owns a Gulfstream G550 (est. 61.5million)
Jim Carrey – owns a Gulfstream V (est. $59million)
ADVERTISEMENT
Article continues below this ad
WATCH THIS STORY: A Look Inside Legendary Bodybuilder Arnold Schwarzenegger's 450million Dollar Luxurious Lifestyle
Schwarzenegger has the cheapest plane amongst all the owners and has reportedly spent the least on modifications. Seemingly, the former Governor was only looking for the quickest and most comfortable way of traveling back and forth.