There's a lot of news each day. Illini Inquirer will try to make it easier to digest each weekday morning with the Daily Digest.
,
Josh Whitman poured a lot of energy, time and athletic department resources into pursuing a Division-I hockey project for Illinois. And that's why it was so difficult for the Illini athletics director to drop the five-year project. But no matter how bad he wanted to add another highly-visible program to his athletic department — and construct a new venue that could host up to five varsity sports — Whitman said he simply had to do the best thing for his program and move on.
Illinois had teamed with local partners, including the city of Champaign and a local real-estate developer, on a $100-million downtown arena project. The project was close to being green-lighted in 2020, but then the pandemic hit and changed the economics of the deal. Last month, Whitman announced Illinois had halted pursuit of the project.
Whitman said on Thursday to reporters: "I think any time you put as much time as we did into that project — that was something that we put over five years of effort into and did a lot of travel across the country and met a lot of interesting people — and certainly you expect those things to reach a certain outcome. For a variety of different reasons, it just wasn't in the cards. You learn in economics in school this theory of sunk cost, and I think you really put yourself into a hole if you justify continued activity based on past action. For us, it just got to the point that we needed to make a decision, and we had some other priorities where we needed to put our resources and our time. Now was the right time to make that call.
"It was evident to everybody that now was the right time, that there just wasn't a ready solution out there that was showing itself to get us across the finish line in any meaningful timeframe. Certainly, it was our decision to make, but as we looked around the room and took a straw poll of the different entities that have been involved in the project, everyone was understanding and agreeing that this was the right moment."
What's next: Whitman and the Illini are pursuing options to fund a new venue for volleyball, wrestling and men's and women's gymnastics.
,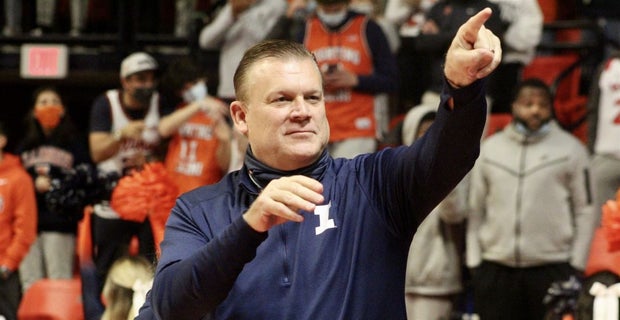 Stadium's Jeff Goodman ranked Illinois basketball the No. 20 teams in the country in their preseason rankings. The Illini similarly made a leap into the top-25 of ESPN's preseason rankings and the 2023 projections at barttorvik.com after adding 247Sports top-20 transfers Terrence Shannon Jr. and Matthew Mayer during the last five weeks.
Goodman writes: "It's a completely revamped Illini team with the departure of Cockburn, Plummer, Frazier and even Curbelo. Brad Underwood will play fast with the addition of guys like Mayer and Shannon through the portal, and also a trio of top-75 freshmen."
Big Ten teams in Goodman's rankings
11) Indiana
20) Illinois
21) Michigan
25) Ohio State
,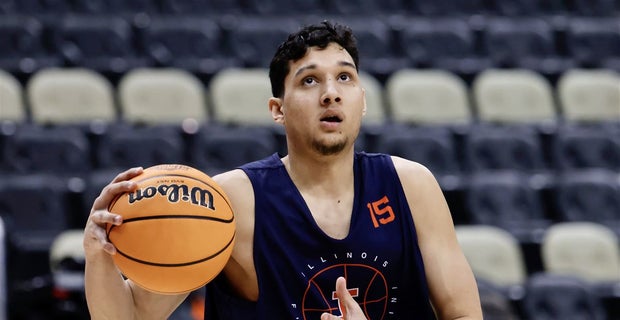 Illinois comes in at No. 15 in Andy Katz's updated top-36 power rankings at NCAA.com, The Illini moved up 14 spots from its previous spot in Katz's ranking after adding transfers Matthew Mayer and Terrence Shannon,
Katz wrote: "Terrence Shannon Jr. and Matthew Mayer bring Big 12 toughness to the Big Ten."
Big Ten teams in Katz's rankings
7) Indiana
13) Michigan State

15) Illinois
17) Michigan
20) Rutgers
21) Purdue
28) Wisconsin
31) Iowa
34) Ohio State
,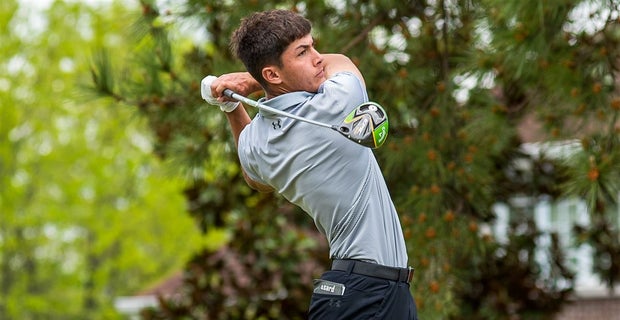 Illinois men's golf on Thursday announced the addition of Southern Illinois graduate transfer Mathis Besard. The Belgium native was the 2022 MVC Player of the Year — leading SIU to a conference title — and was the 2018 MVC Newcomer of the Year. He was also named to the 2022 PING All-Midwest Region team, along with new Illini teammates Adrien Dumont de Chassart, Tommy Kuhl and Piercen Hunt.
The Illini's Belgian pipeline continues. Belgium natives Thomas Pieters, Thomas Detry, Giovanni Tadiotto and Dumont de Chassart have all been key to Illinois' Big Ten dominance and NCAA success during the last decade.
Besard said in a statement: "I chose Illinois because I felt all-around that it was the school that fit the best for me. The Illinois golf program has been one of the best in the country for more than a decade now. It competes against the best schools week in and week out, and it has proven to prepare players for a professional career after college which is my ultimate goal. Additionally, Coach Small is one of the best, if not the best, coaches out there and I believe being able to learn of him for a whole year will take my game to the next level. And finally, I'm transferring from Southern Illinois, and I'm leaving that place with nothing but great memories so I know the community and wanted to stay in the region."
Illinois golf coach Mike Small said in a statement: "We're excited about Mathis choosing to finish his collegiate eligibility at the University of Illinois and pursue his master's degree from the Gies College of Business. He has proven himself to be one of the top players in college golf this past year, and his The game continues to mature nicely. He's a winner, and the combination of his physical talent, his competitiveness and his eagerness to be the best that he can be, make him a perfect Illini fit."
,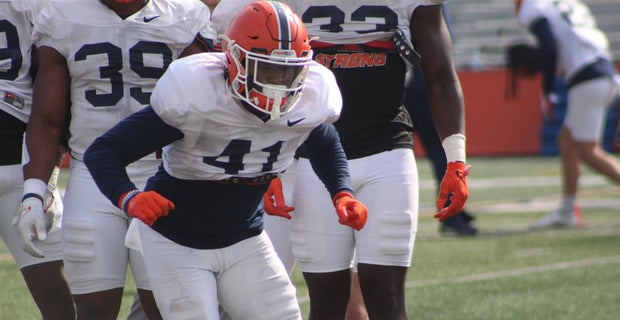 Illinois transfer defensive back/linebacker Joriell Washington announced Thursday that he will transfer to Louisiana Tech. A three-star prospect in the Class of 2021, Washington — a Fort Myers (Fla.) native — signed with Illinois three days after Lovie Smith was fired and three days before Bret Bielema was hired. He did not play a game last season due to an injury and has up to four years of eligibility remaining.
Why it matters: Washington is the third former Illini defender to commit to Louisiana Tech during the last two days. outside linebacker Dwayne Johnson and linebacker Kalen Villanueva on Wednesday announced they will transfer to play for first-year Bulldogs head coach Sonny Crumble.
,
,
Have a great weekend! And enjoy the heck out of our lone week of sunny spring weather in central Illinois…