Kim Jones travels a lot. Like, a lot a lot. Given that he's now the creative director of two of the biggest fashion houses in the world, Kim's jet-setting schedule means that he's never not en route to somewhere else. Case in point: he dashed off straight after the Dior Men SS23 show to get on a plane, most likely to Rome to put the finishing touches on Fendi couture, which he'll be presenting back in Paris in just over a week's time. But as any frequent flyer knows, there's no place like home. And for any English adventurer, in particular, there's no place like their own garden. Kim recently bought a house in Sussex, near Charleston House in Sussex, which was once the home of the early twentieth-century artists Vanessa Bell and Duncan Grant, members of the infamously bohemian Bloomsbury Set (a circle of people who lived in squares and loved in triangles). For his latest show, Kim had Dior recreated Charleston, as well as the childhood of home of Christian Dior himself in Granville, Normandy. Rather symbolically, both houses were connected by a real-life garden cultivated with seasonal wildflowers and verdant grass — a connection, as always, between Kim and Monsieur Dior.
As you can imagine, spending time in his garden must be a soothing tonic to Kim's hectic work schedule, just as it was to Christian Dior. That offered an explanation as to why his latest menswear collection was made for the Great Outdoors, full of gardening paraphernalia and couture-grade craftsmanship applied to waterproof fabrics and materials more typically covered with mud than mink. This collection saw a continuation of Kim's beloved Dior staples — the Bar jackets, the Oblique tailoring, the uber-luxe/super-cazh juxtapositions — albeit given an outdoorsy theme, a bit like a fabulously camp riff camping and hiking brands. Besides, gardening is trending generally. Last month, Harry Styles chose niche title Better Homes & Gardens to exclusively promote his latest album, while the waitlists for gardening allotments in the UK have boomed in recent years; and elsewhere in fashion at Loewe, shoes and fabrics were spurting chia and grass. For obvious reasons, there's never been a better time to be (or simply to appear) green-fingered — it's earthy and therefore cool; it shows that you care about the planet and therefore makes you sexy.
Kim's collection saw outdoors fleeces appear as hand-embroidered shearling; hiking boots came with Dior-monogrammed cashmere socks; wide-brimmed Stephen Jones gardening hats sat atop baseball caps; camping backpacks came in alligator with nylon straps; Duncan Grant artworks (Kim owns a fair few) appeared on cosy sweaters; and there was plenty of Dior-ified crossbody outdoors paraphernalia, like buckled Dior water battles and strapped-up rolls of cashmere blankets. It brought to mind the fabulously couture-clad generation of ladies like Bunny Mellon and Mona von Bismarck, who had Cristóbal Balenciaga make her gardening clothes. The rosy palette of light sage greens, dusky heathers and petal-pink were a reminder of Monsieur Dior's love for flowers, and Kim's mission to expand on every code of the house for new generation of men.
Of course, not many of those men will be wearing these clothes to actually wade through mud, as the models did during the finale. But it tapped into the zeitgeist of how so many non-fashion performancewear brands, like Patagonia and Arc'teryx, are becoming increasingly popular among a fashionable crowd of boys fed up with the hyper-branded, hyper-hyped selection of skatewear and streetwear brands saturating the market. Something about their distinct utilitarianism and unbranded details makes them ripe for a Paris makeover, so ordinarily banal that elevating them to the fashion stratosphere wouldn't just be fabulous, but also very fun. And if anyone was going to do it — and do it with all the might of the city's most skilled artisans and the best materials — it was always going to be Kim, wasn't it? He's not one to miss out on sowing the seeds for trends to come from within the gilded halls of Dior.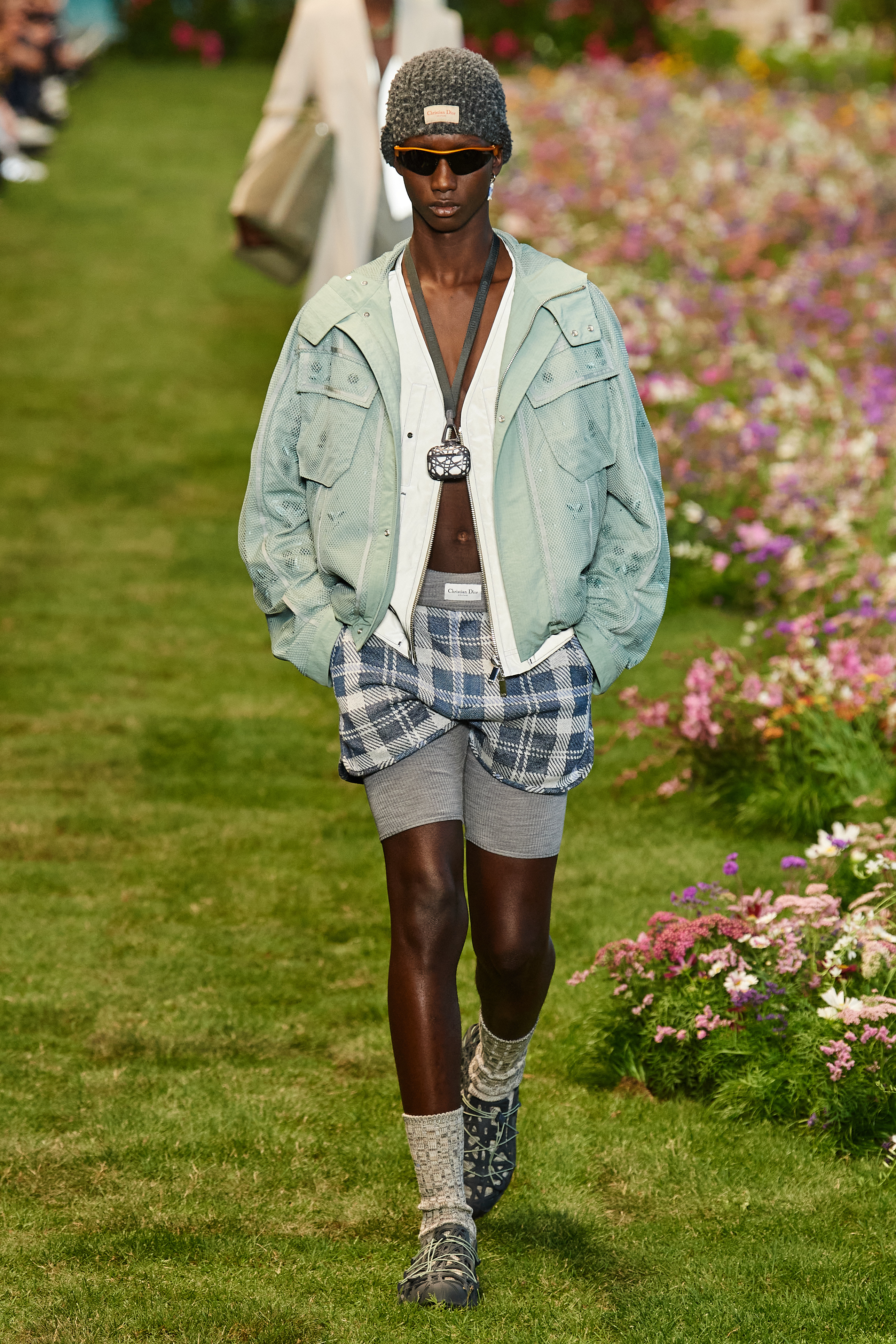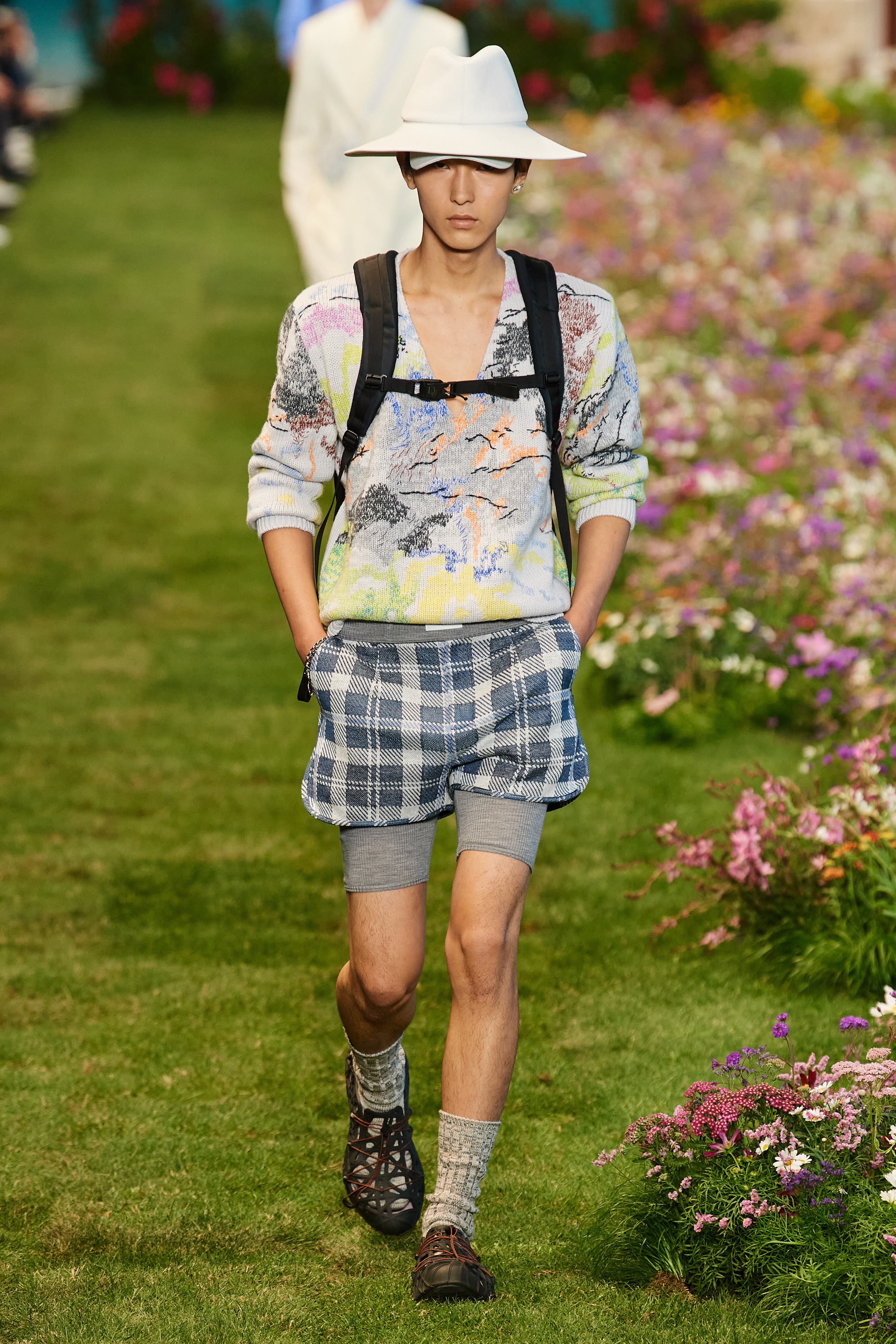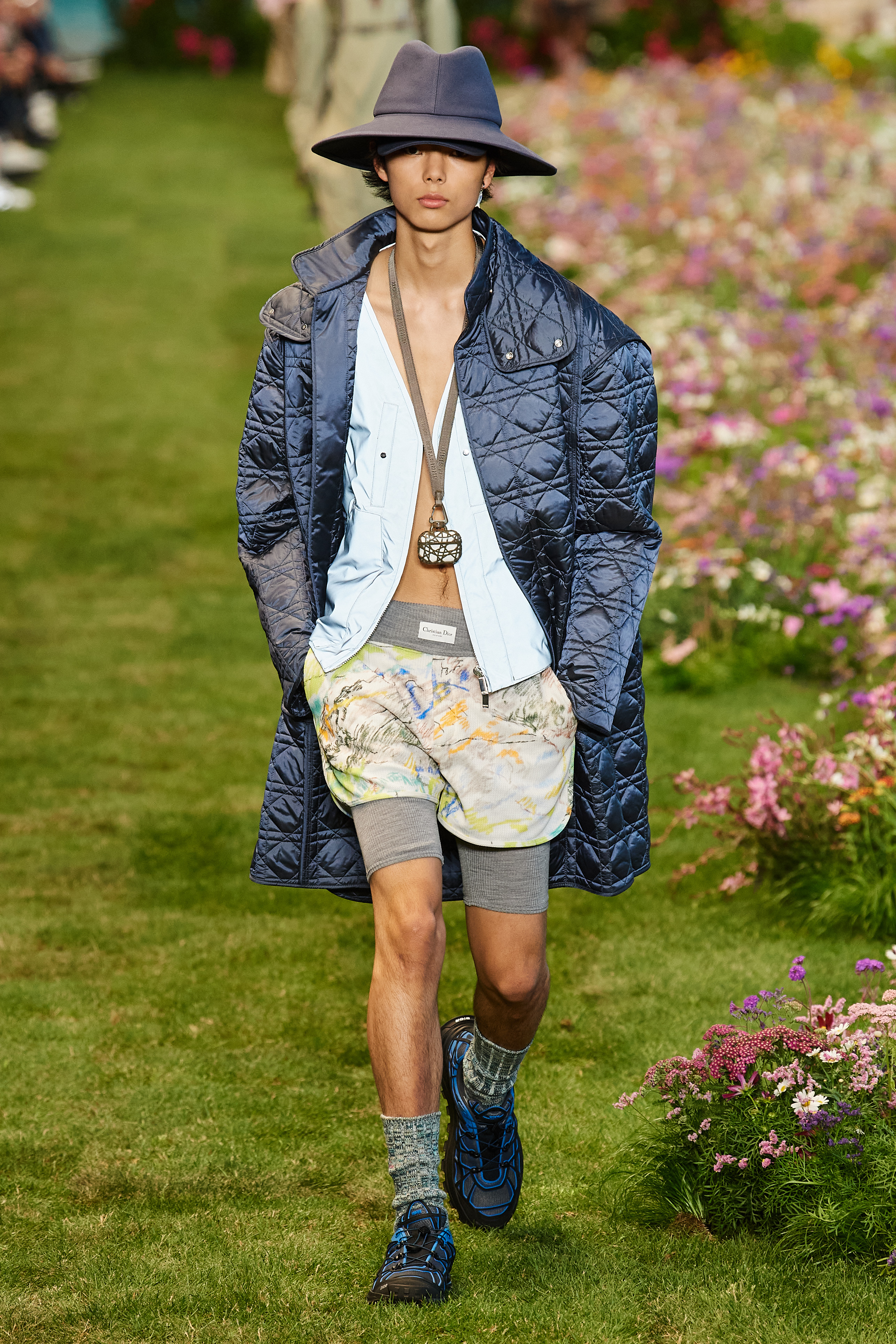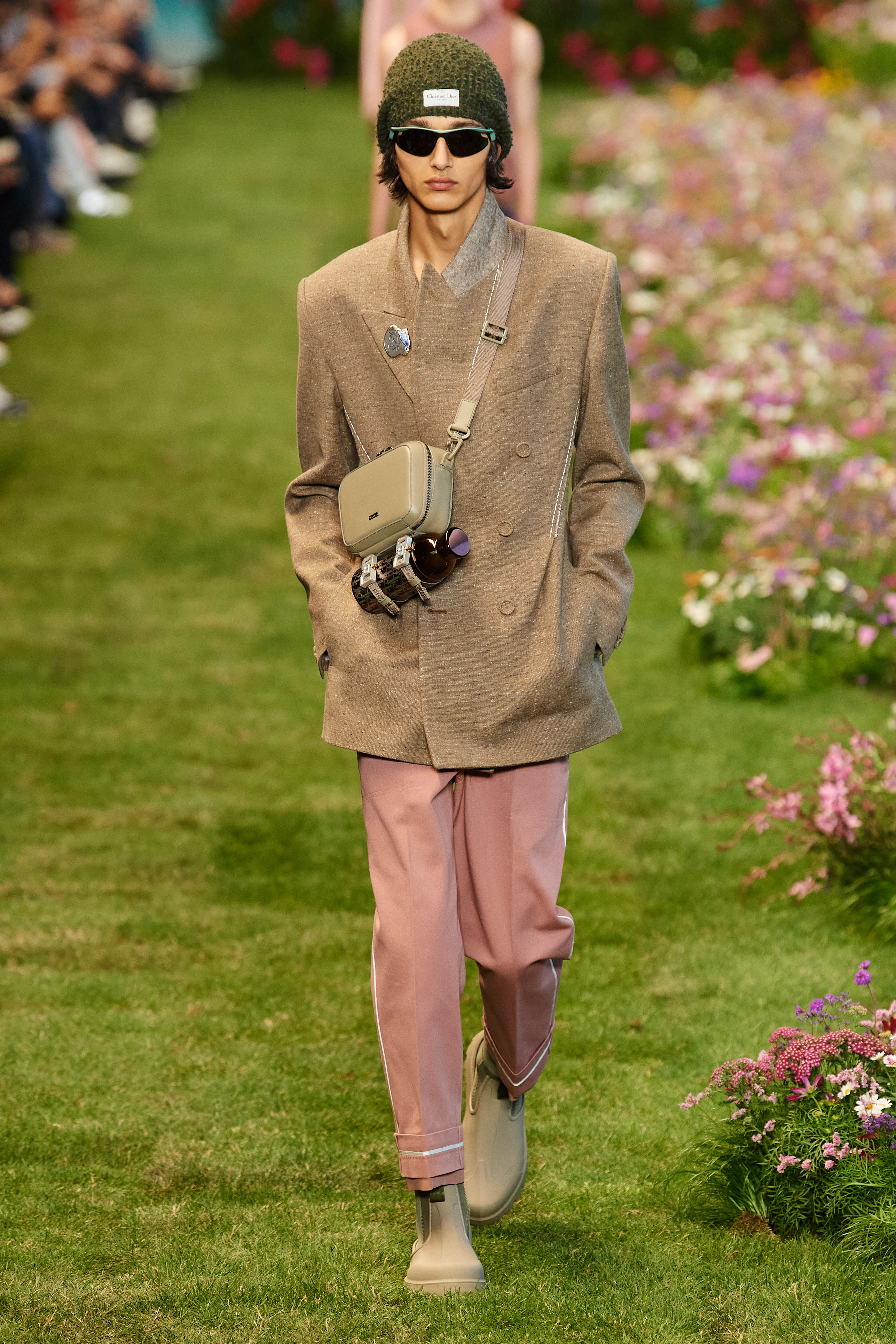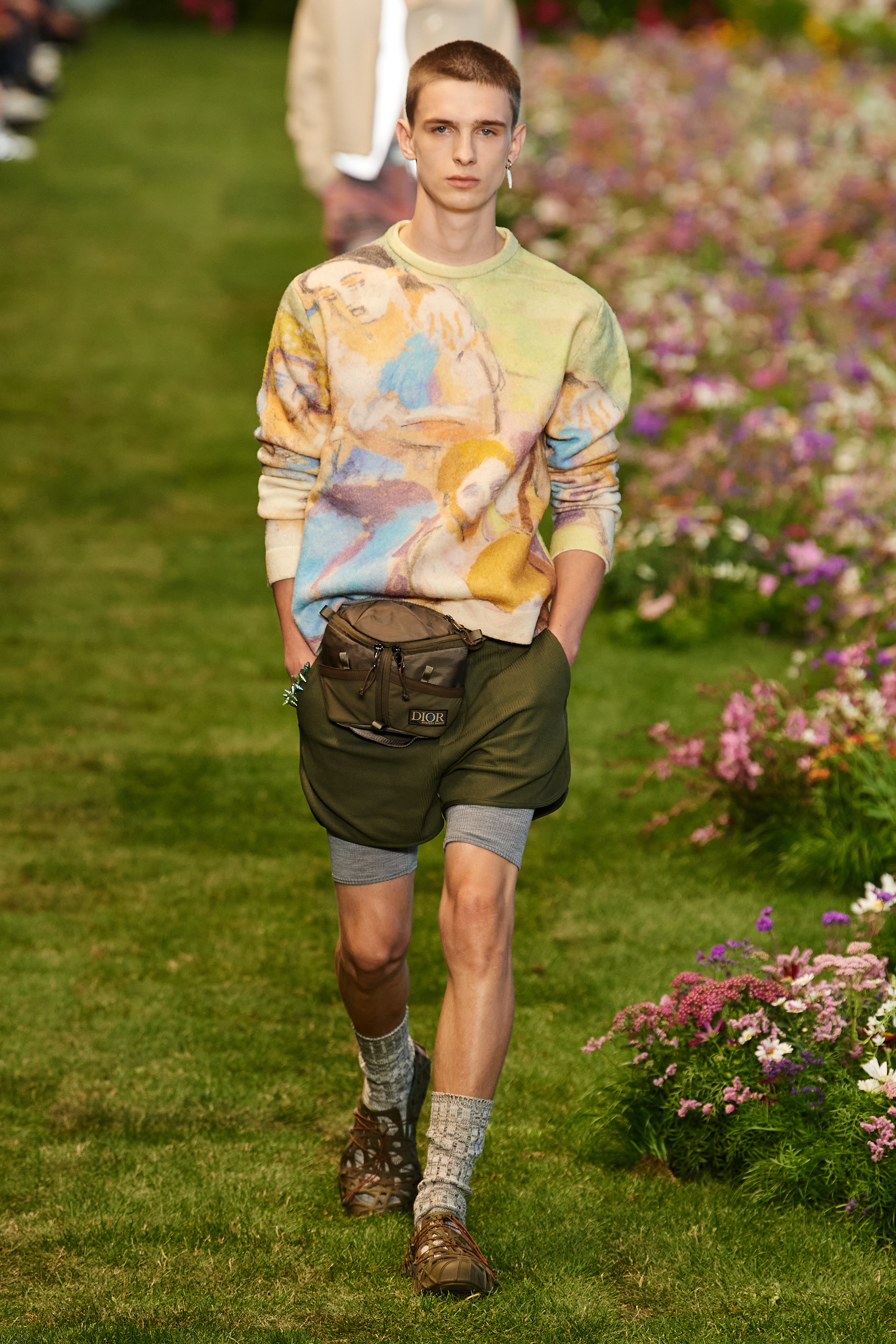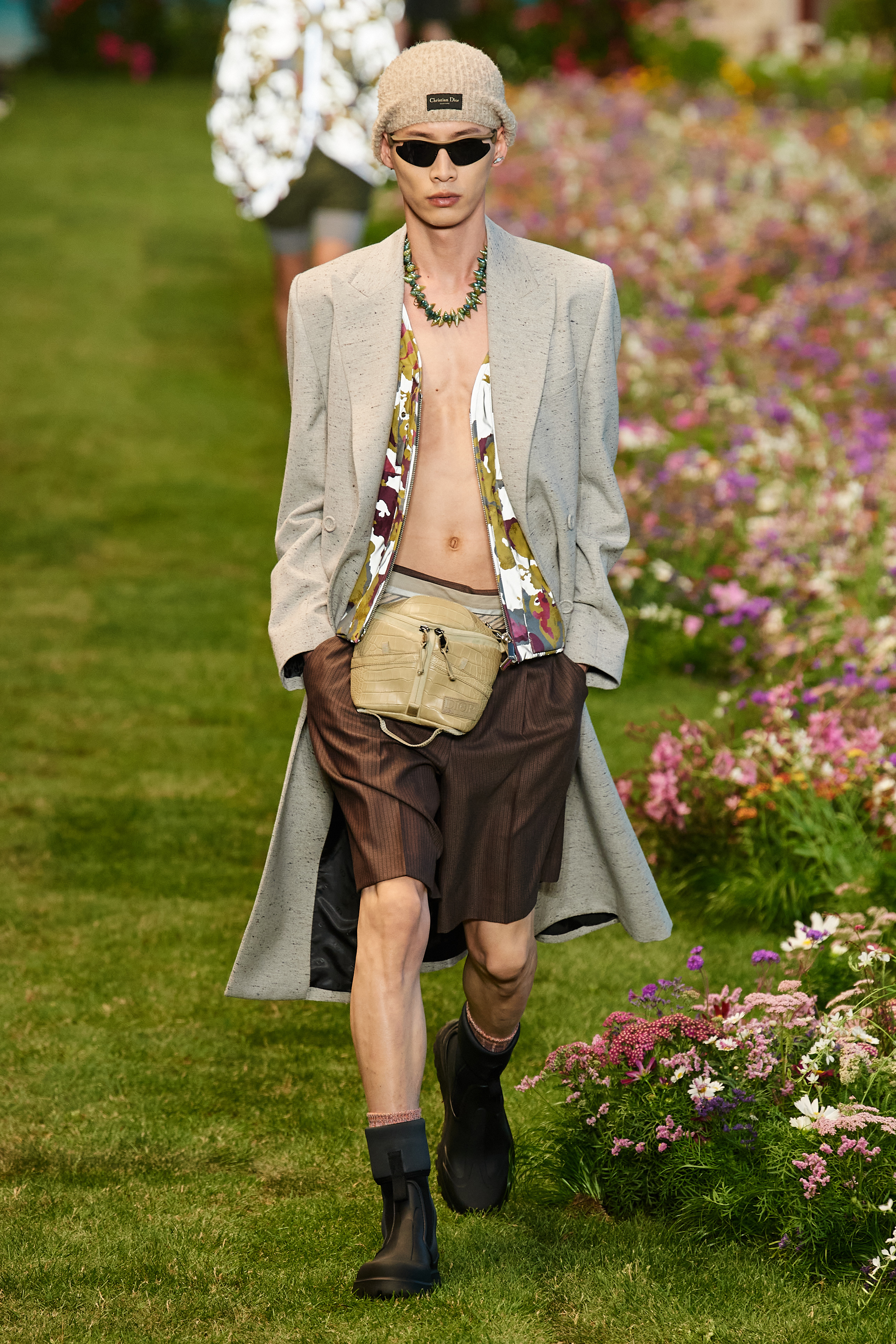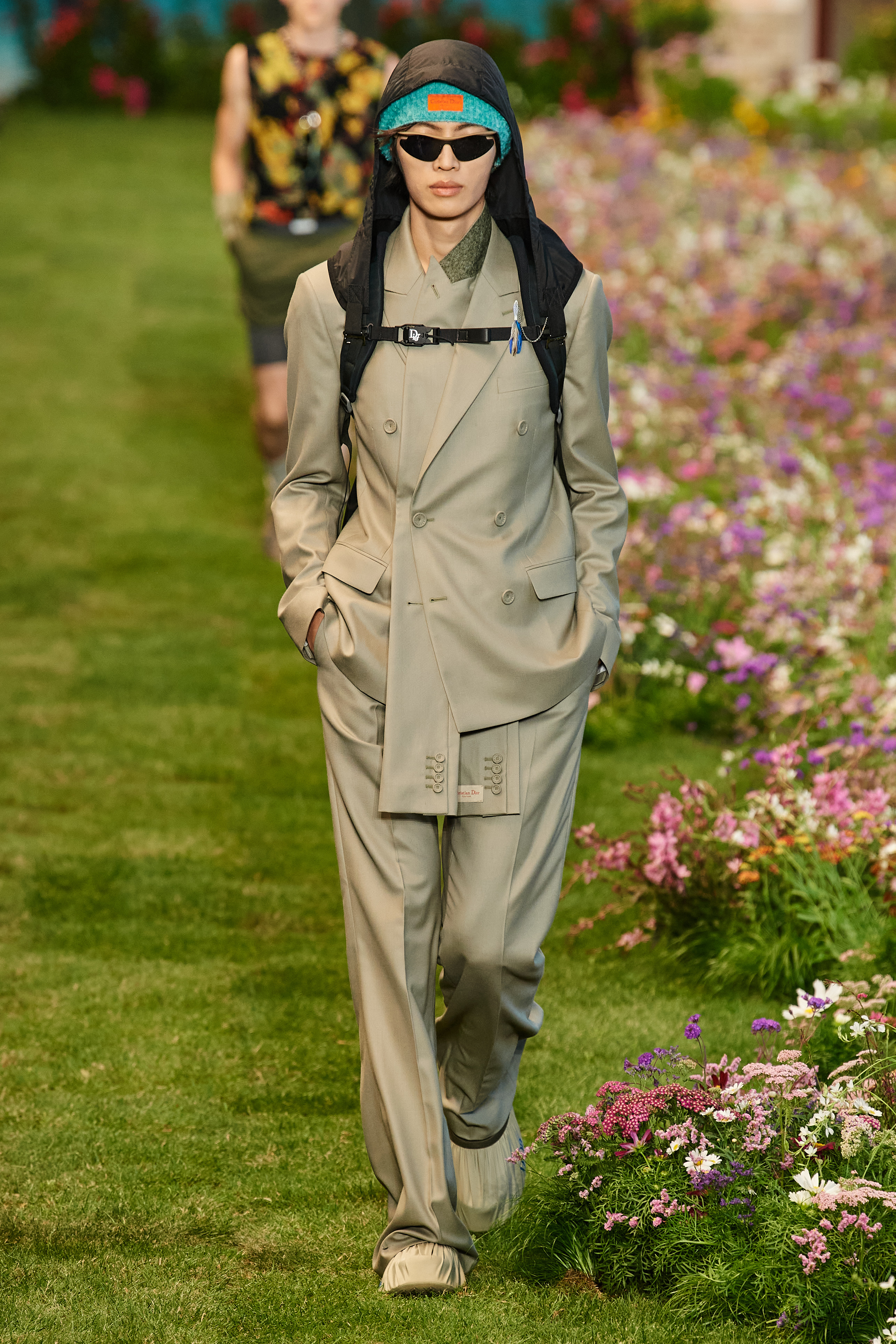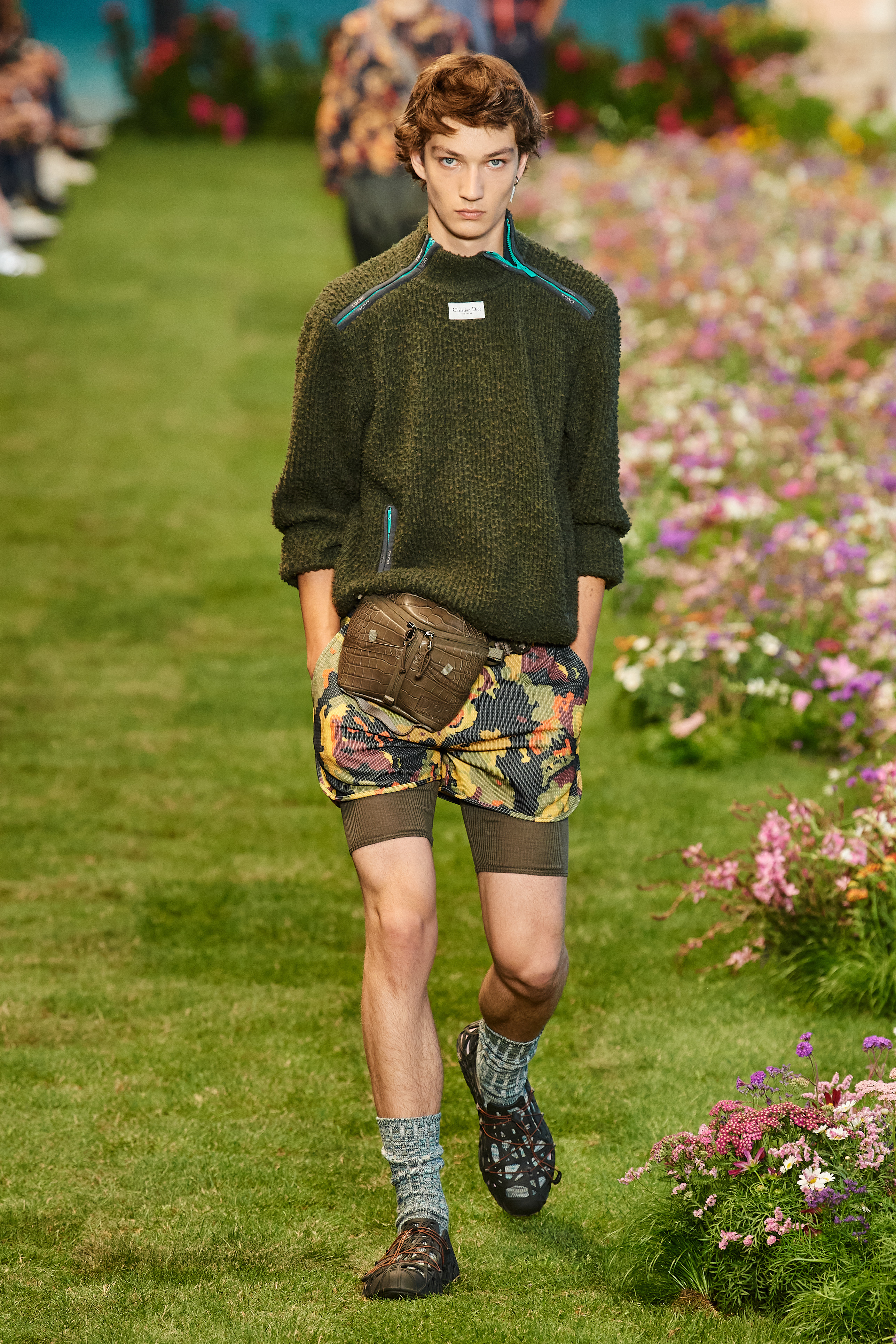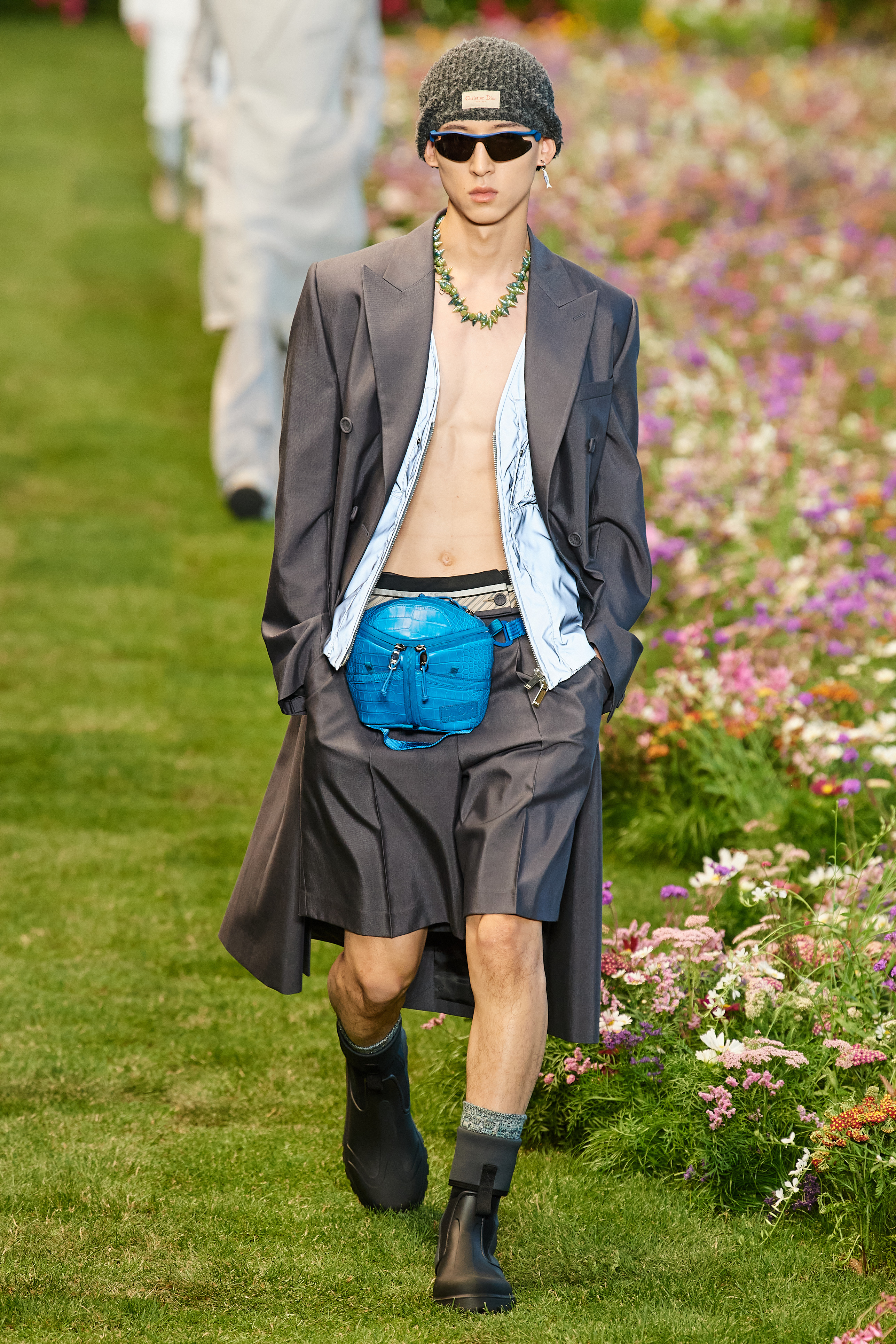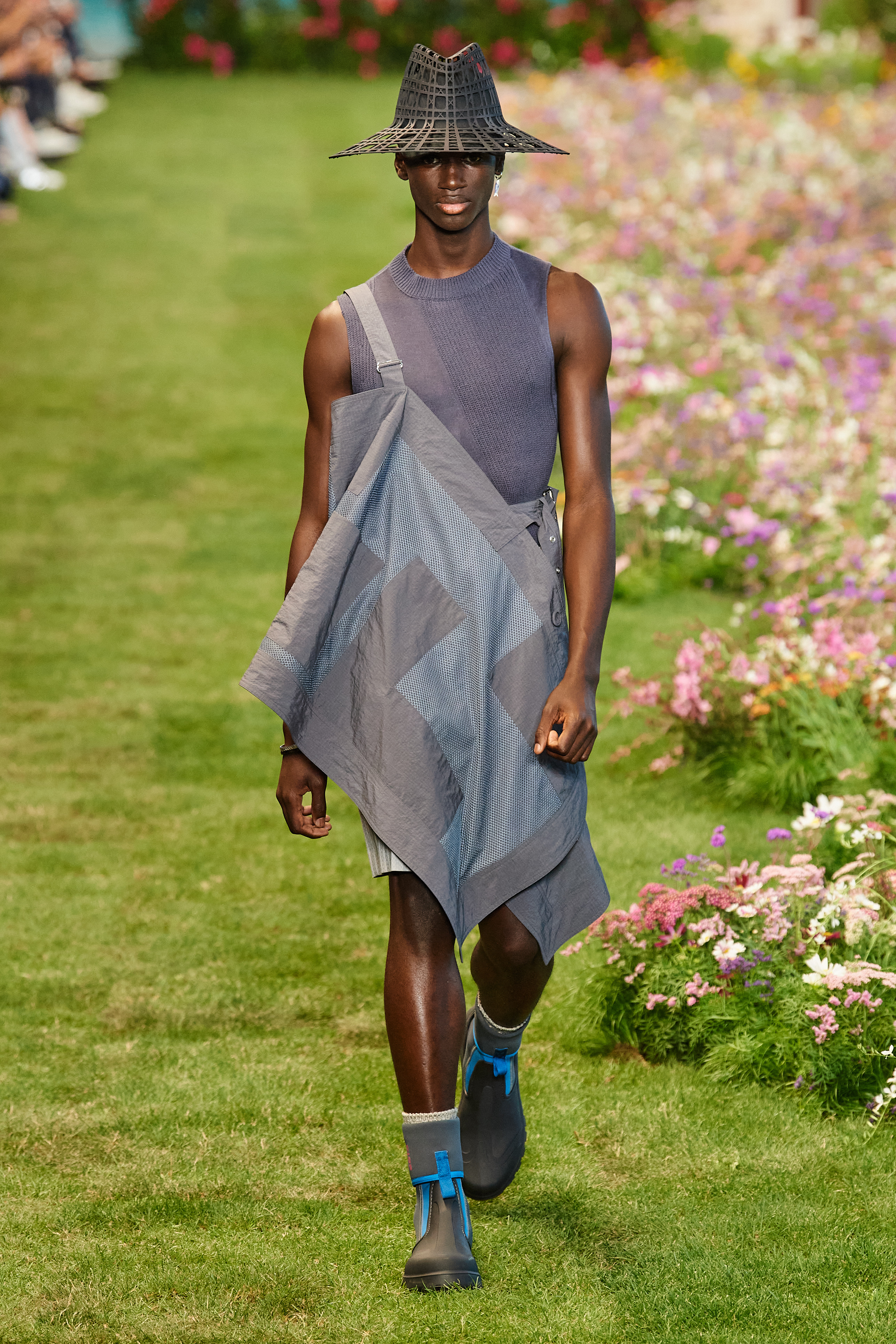 Follow iD on Instagram and TikTok for more fashion show reviews.
,