This article first appeared in the Stars and Stripes Europe edition, Feb. 10, 2004. It is republished unedited in its original form.
CAMP LEMONIER, Djibouti — When the orders came down for duty in Djibouti, many troops reached for an atlas.
Several of the more than 1,000 troops at Camp Lemonier say they didn't know where Djibouti was, let alone what to expect there.
"As far as this being the field and being a forward-deployed area, you can't get any better than this," said Marine Staff Sgt. James Newton, 40, from Chicago, echoing a sentiment of many others on the 88-acre post who has also been deployed to Iraq.
Unlike Iraq, troops in this eastern African country haven't come under attack. And while liberty restrictions vary as a precaution so there is no pattern of when troops will be in town, many eat, shop or party off post.
The camp offers entertainment in a recreation building that has comfy couches, a big-screen TV, video games, pool tables and Foosball. There's a football field-sized gym and basketball court. A convenience store-size base exchange sells T-shirts, CDs and junk food. At night, a few dozen troops can be found drinking beer at The Cantina, the camp bar that also features karaoke nights.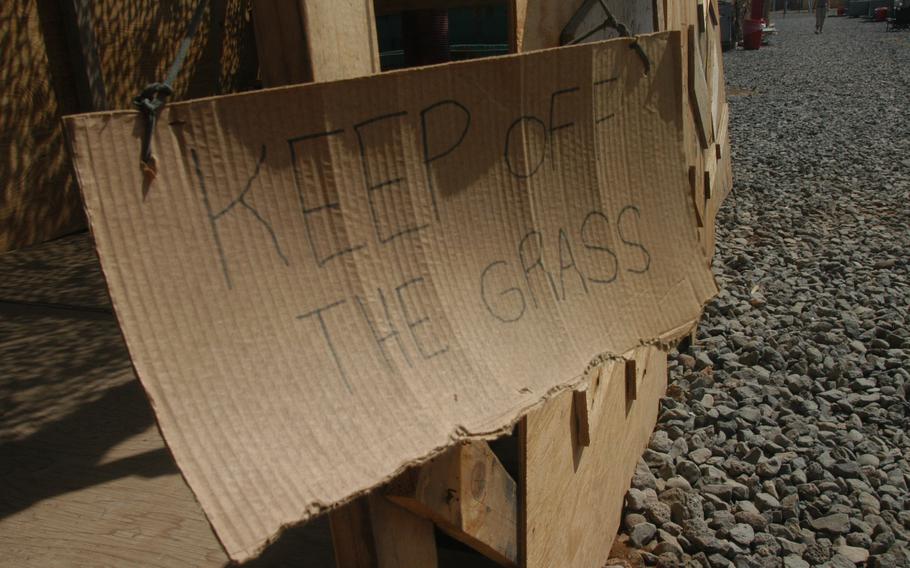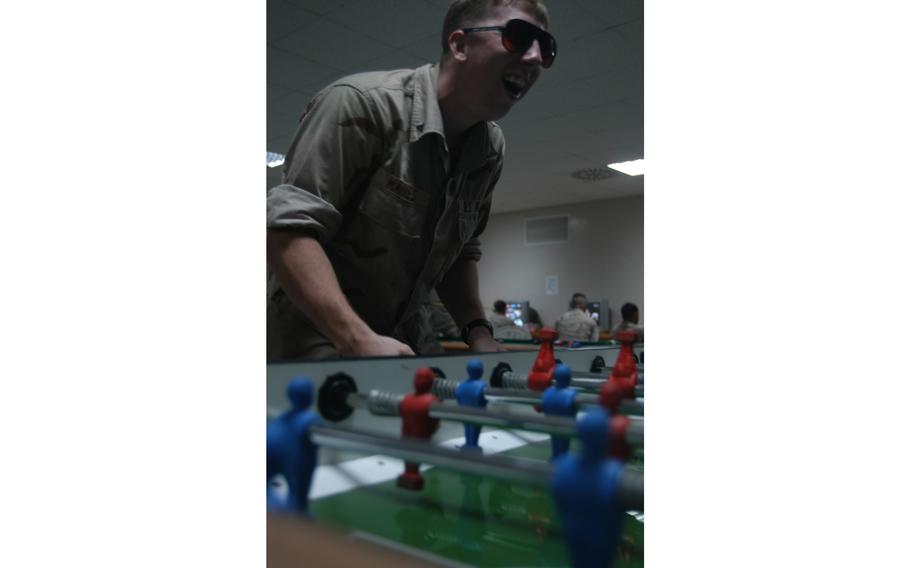 A dirt road divides the camp's 100 or so air-conditioned tents, a few of which are decorated with Christmas lights. One tent's sign, "Keep off the grass," jokes about the desert existence.
Although there's only dirt, concrete and gravel on post, it's a colorful scene beyond the concertina wire.
In Djibouti City, home to two-thirds of the country's 600,000 people, women in colorful robes dash about with goats tucked under their arms. The streets are littered, but the city has a bustling market, open-air restaurants and architecture attesting to its history as a French colony. At night, dozens of restaurants, clubs and pubs are packed with locals, US and French troops and some prostitutes.
While some troops haven't ventured off post, others regularly take beach and boat trips and visit Lake Assal, a massive salt lake surrounded by volcanoes. Vehicles driving past crystal-clear deserted beaches must yield frequently for camels and goats and the occasional baboon.
Some units don't allow their troops off post except for outings sponsored by Morale, Welfare and Recreation, or for goodwill trips such as an orphanage visit. Several troops play baseball with local orphans every week, and others feed children at a baby orphanage.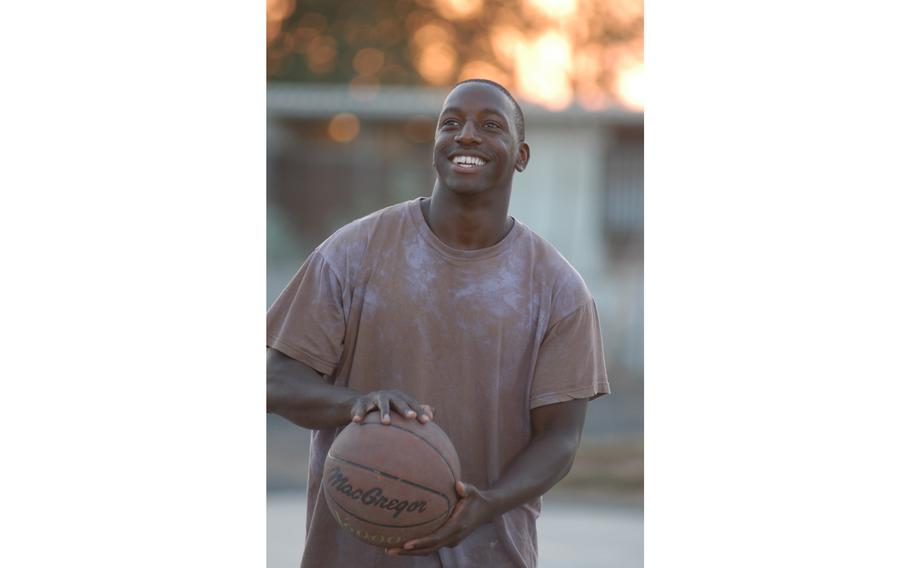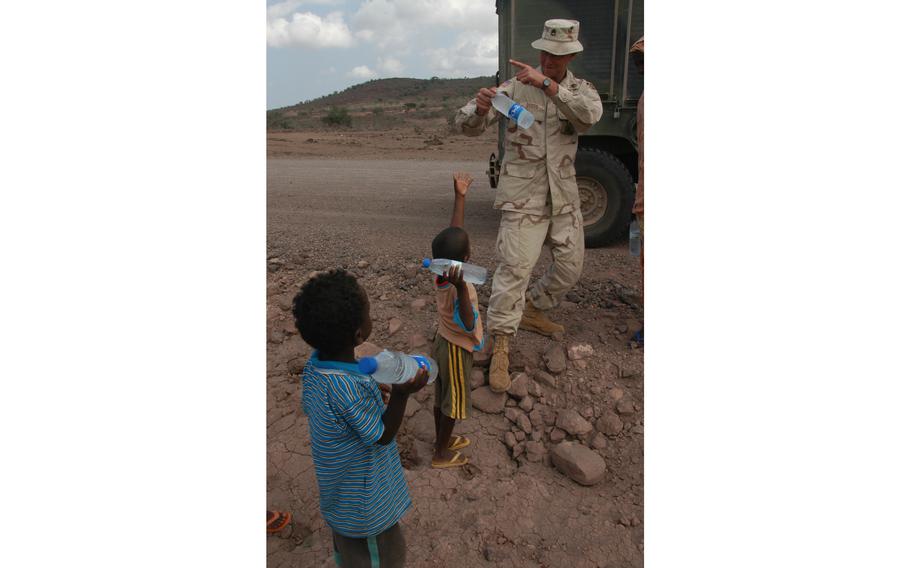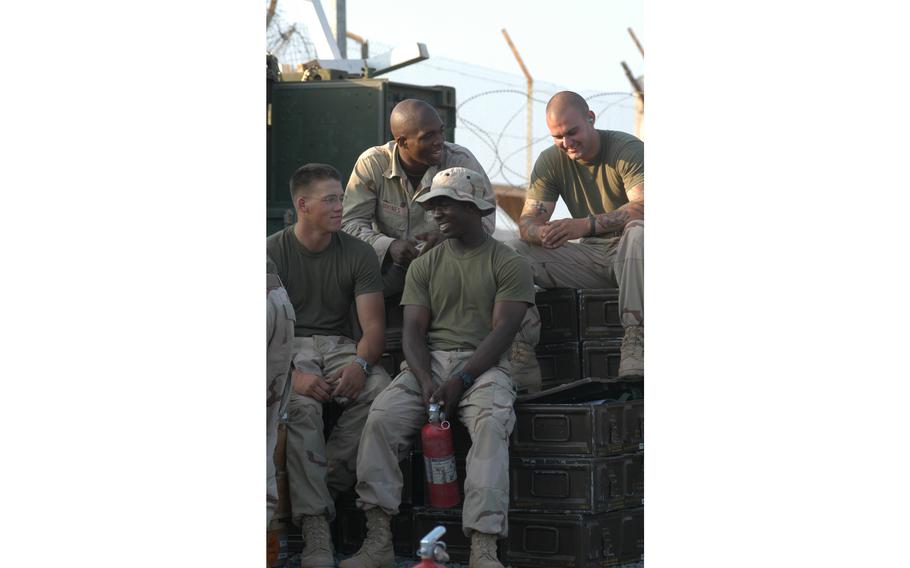 Fun and games with Djibouti's name
Troops said comedian Robin Williams had a field day yelling the country's name (pronounced "Ja-boo-tee") when he visited.
Those who've searched to no avail for T-shirts poking fun at the country's name shared some sayings that they'd like to see on a shirt: "the longest booty call in history" and "kiss my Djibouti," just to name a few.
Another, sung to the tune of "Welcome to the Jungle" by Guns N' Roses, alludes to the 130-plus-degree heat in the summer: "You know where you are? You're in the booty, baby, you're gonna fry."
,