Check MyHorryNews.com this week for previews of each Horry County high school football team and profiles of key players. A 96-page special edition will be inside this week's newspapers. For even more coverage, scan the QR codes on the cover of the special edition for digital features about select players.
Decades in his profession have taught Green Sea Floyds coach Joey Price that nobody avoids the cycle.
Player attrition never really ends at the high school level, and after the Trojans lost their most influential pieces from the 2021 squad, the reload vs. rebuild debate again started in the northwestern portion of the county.
"You're going to replace kids every year. I've replaced an NFL athlete. It's next man in," Price said. "We coach every kid like he's going to be starting tomorrow. It's always exciting to me. It's as exciting to me as it was when I first started."
That enthusiasm stems from the fact that Green Sea Floyds may be in much more solid footing than initially believed. Gone are Touchstone Energy Cooperatives Bowl selection Jesus Gutierrez, a massive offensive linemen who held his own against every opponent. So, too, is a one-year wonder Colby Thorndyke, the transfer who parked himself on the Trojans football roster for a year – when he ran for 1,103 yards and 20 touchdowns – before moving on to his collegiate baseball career at East Carolina.
Tight end and safety Austin Damron, tailback/defensive back Dan Johnson and lockdown long snapper Brayden Strickland also departed after helping Green Sea Floyds to a second-place region finish and into the second round of the state playoffs.
Still, the cycle was anticipated.
The team's offensive line will be returning three starters from their original positions from a year ago, including right tackle Issac Shelley, and they have a couple of big bodies coming up the ranks who could see playing time sooner rather than later.
Their job is to keep paving the way for a stable of tailbacks.
"We're very crucial in keeping our running game alive," Shelley said. "You couldn't put us back there to run the ball. We're there to hit the other 300-pound dude in the face."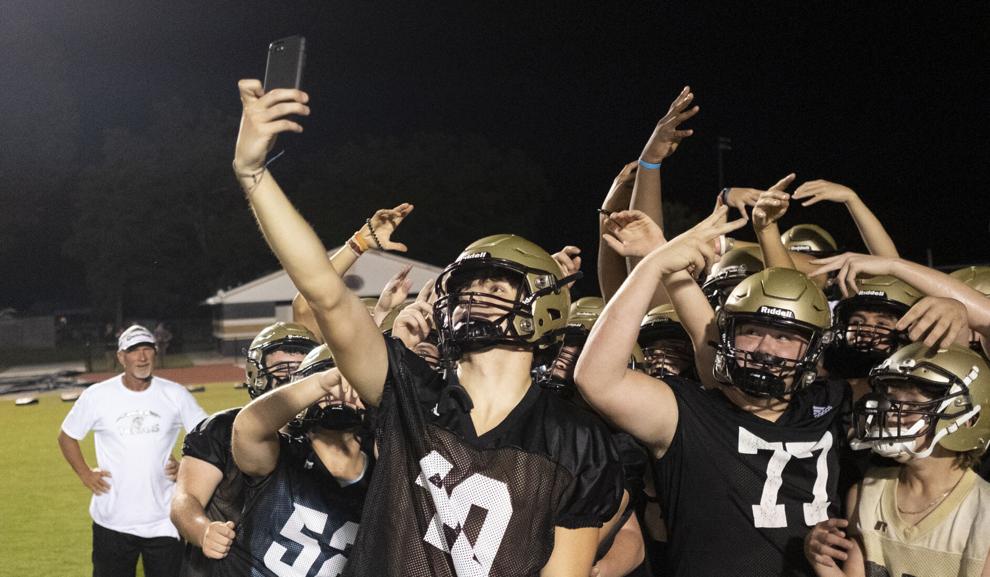 Quarterback Banks Lovett will have plenty of company in the backfield. Kanye Sweatman, Kaden Watson and Dakare Smith will all get their carries. And newcomer Deandre Simmons, who is 6-foot and 270 pounds, will likely factor into that rotation at some point, as well.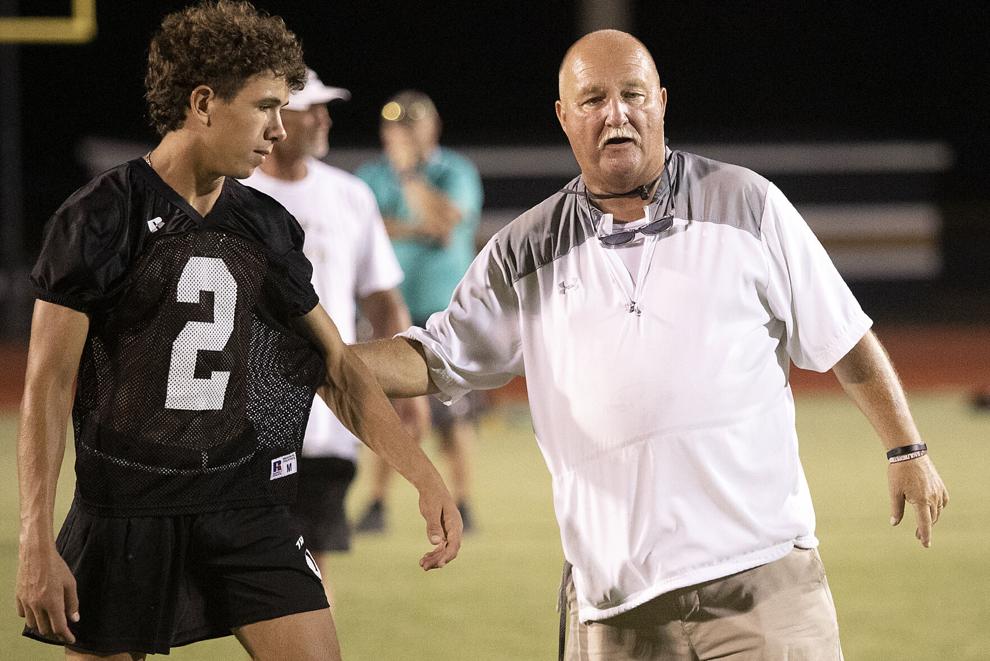 The defense will be led by a trio of linebackers in three-year starter Ben Thompson, still just a junior, Dylan McDowell and Dunkin Lay, who is moving back after starting at the defensive line last year. Along with three-year starter Mason Huff up front, and some of those two-way guys jumping in back in the secondary, and Green Sea Floyds is a positive stride or two from being able to make some waves.
"I think it will be a big factor," Shelley said. "We've got the confidence. We just need that little extra boost to keep us going. We've got a very young team, but we've got a good rooting of guys, older guys who know what they're doing and have been there for a while. We can help coach the younger ones."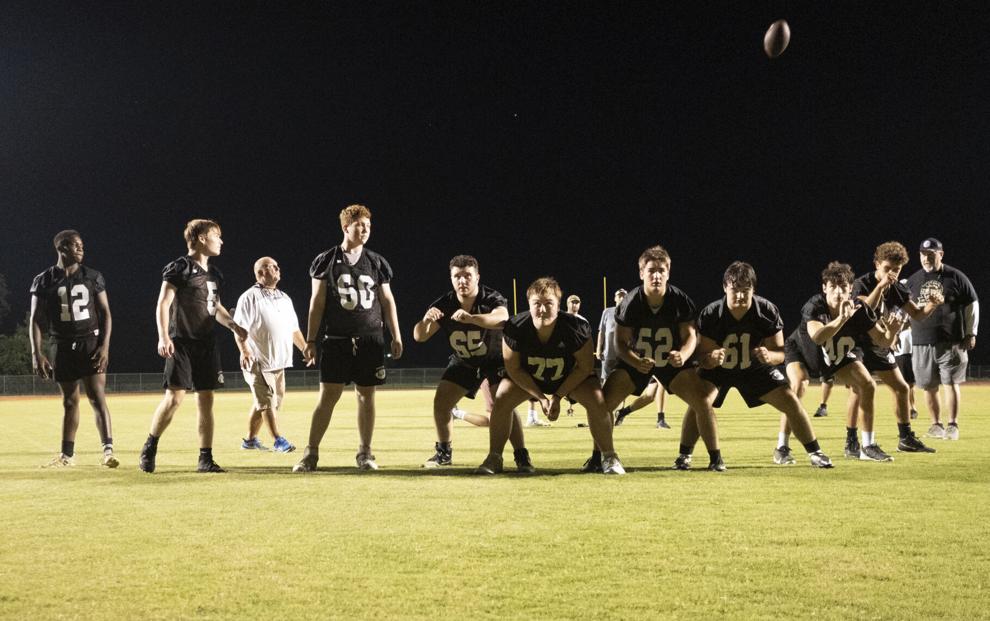 Eleven of the team's 36 varsity players are seniors, so there will be plenty of guys who can fill those leadership roles.
The job moving forward, then, is to mesh that experience with the ones who have very little or even none. Either way, it could prepare for the next battle of attrition. And the one after that.
"I'm excited about the young guys getting their chance," Price said. "Being young isnt all bad. I like experience, but sometimes when you're young and talented, it doesn't matter."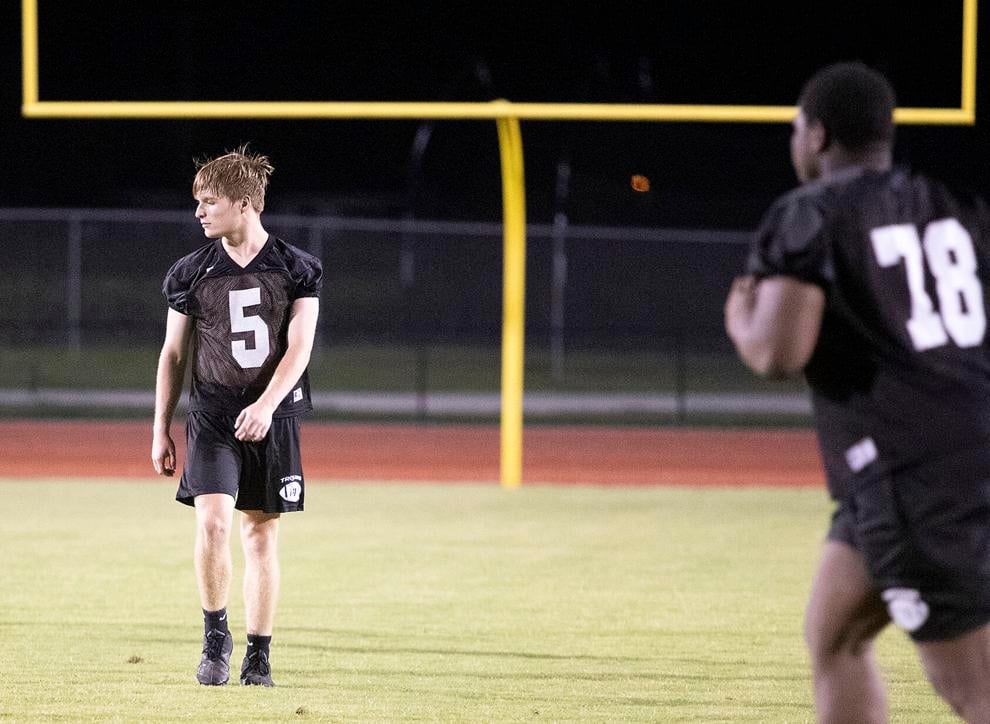 ,