The all-organic farmland at the Farley Center for Peace, Justice, and Sustainability has been sown for a variety of uses, from supporting Hmong and other immigrant farmers, to helping business owners and restaurateurs have a space to grow ingredients for their products.
The 2299 Spring Rose Road property offers farmland to Madison-area residents who may not otherwise have access.
Through a partnership with a Madison-based nonprofit, the Farley Center is now also providing the fertile grounds to help Black families' self-sufficiency and economic power take root and grow.
Madison nonprofit Urban Triage aims to strengthen Black communities and families through education, which includes the Supporting Healthy Black Agriculture program at the Farley Center.
"Through advocacy, transformative education, collaboration, and connecting to nature, Supporting Healthy Black Agriculture addresses the root of health disparities and inequalities in our community while providing the space and opportunity for healing for Black families," its website states.
The free program is geared toward people with not a lot of experience in farming, Urban Triage agriculture program lead Ruthanna Hutton-Okpalaeke told the Press.
They will meet at the Farley Center for two hours on most Saturdays over 12 weeks to learn the basics of growing their own food. The program began May 14.
The "lunch and learn" format will cover the history of Black agriculture, the entrepreneurial benefits and opportunities in the agriculture field, and the societal pressures that keep Black people from pursuing agricultural careers such as land access.
While geared towards Black families and centers on the Black experience in agricultural history, anyone in Dane County or Southwest Wisconsin can join the class. The main qualifier is participants be "families," whether that be parents or guardians, along with children. The program is accepting up to 20 families. It's not too late to join, either.
"They can definitely still come, we do teach the basics if we need to catch someone up," Hutton-Okpalaeke said. "We're able to get them out here and in the dirt."
While they have a "really large, lovely space" at the Farley Center, Hutton-Okpalaeke said that they also work in raised garden beds at the Center, since many families live in rural areas and would more likely have raised beds than they would farmland .
The program aims to offer a "full experience working outdoors," Urban Triage agriculture specialist Meagan Baldwin said, who co-directs the Supporting Healthy Black Agriculture program with Hutton-Okpalaeke.
That includes bringing in guest speakers such as a University of Wisconsin Extension insect ambassador who taught kids about pollinators like bees, or a master gardener to talk about composting.
On a quarter-acre plot at the Farley Center, the program participants have planted beets, peas, collard greens, zucchini, cucumbers, onions, shallots, potatoes, garlic, carrots, and cabbage.
The program also aims to grow ancestral plants from the African diaspora, some being grown in this part of the United States for the first time including peanuts and Lagos spinach, and special varieties of hot peppers.
"Some varieties we bought from Black-owned businesses," Hutton-Okpalaeke said. "They're not common ones you get at Home Depot."
They hope to show participants there are many more types of potatoes, tomatoes, and peppers than what one typically sees in their local grocery stores, particularly for people who live in food deserts.
"There is so much diversity in plants that look completely different from what you're used to," Hutton-Okpalaeke said. "The grocery store is not the world."
All food grown during the program goes to the families who participate.
Families get their hands dirty, doing the weeding, or helping cut down the oat and pea crops grown as green manure.
"Families come out here having a good time playing in the mud while seeing where their food comes from – the system it goes through – learning how it all works together," Baldwin said. "There's something so satisfying to see plants go from being so little to being able to eat them."
Urban Triage is perhaps better known for helping area families facing housing insecurity by providing rental assistance, Hutton-Okpalaeke said. This is only the second year of its agriculture program.
She learned biology from University of Wisconsin-River Falls and her family had a garden growing up in Green Bay. She joined the Peace Corps after college, where she was sent to Cameroon to help farmers increase their yields and to help set up growing cooperatives.
Baldwin studied biology at the University of Wisconsin-Green Bay, where she got to work with scientists in a laboratory. She developed an interest in plants and gardening as a stay-at-home mom, and is mostly self-taught when it comes to farming.
They both live in Madison.
Their roles at Urban Triage are full-time. While the Black Agriculture program only meets at the Farley Center once weekly, Baldwin and Hutton-Okpalaeke said they're out there working three times a week, and while the classes began in May – the women have been driving over to Verona since April to get plants started.
"We've been out here since April, it was a real mixed bag of what made it and what didn't," Hutton-Okpalaeke said. "The temperature fluctuations and rain make agriculture difficult. It helped us show the class how climate change affects producers, show them how weather patterns can stunt growth. We had a difficult start."
For some of their plants that didn't seem to take off well this spring such as borage and bok choy, other organic farmers and greenhouses donated plants to help make up for it.
"This program is community supported and so much reliant on the community," Hutton-Okpalaeke said. "People who donate plant starters are a driver for the program, impacting families who wouldn't normally be able to get outside and garden like this and spend time with their families. It really does mean a lot to us."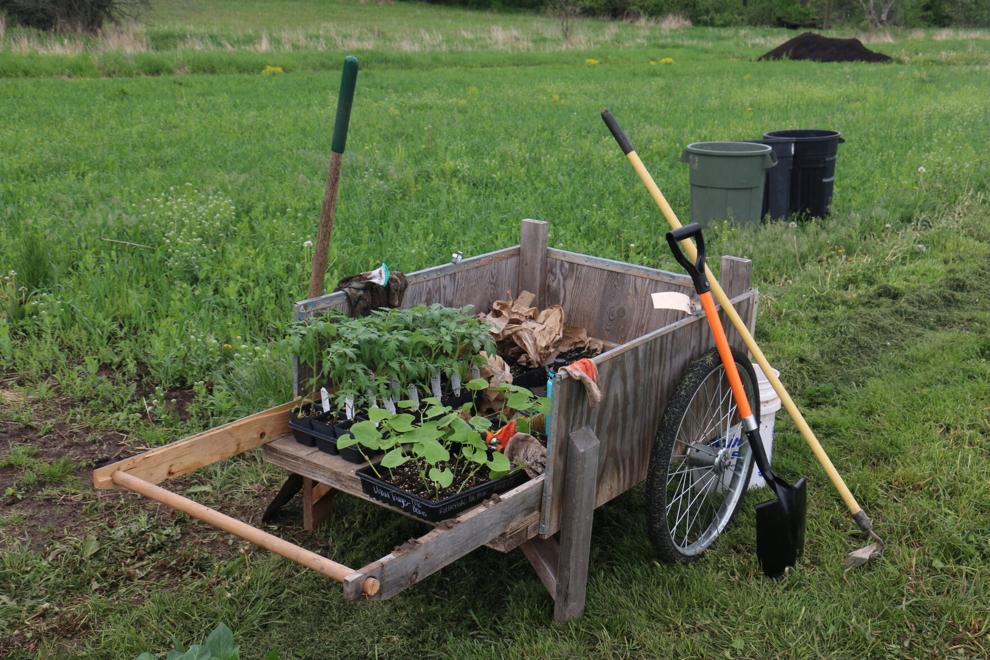 This program is a little outside her comfort zone, but Hutton-Okpalaeke said she's learned to love it.
"I haven't worked with kids much before, I mainly worked with adults in Cameroon," she said. "I love their energy and enthusiasm. 'How do I make this interesting and engaging for kids?' that was my biggest stress coming in. But I don't even have to, the kids swarmed to work here."
The mostly urban-residing families are also being exposed to nature beyond just farming and gardening, and things they don't see in the city, Baldwin said. Those have been things like stinging nettle, owl pellets, Robin fledglings, and Sandhill Cranes.
Ultimately the women hope to teach skills beyond the rows of crops, such as foraging for raspberries, or making flower bouquets. They also want to teach food processing, preservation, canning, and pickling.
At the end of the May through August program, participants will receive a diploma for graduating. They will also be invited to share recipes for foods they made with the vegetables they took home for a class cookbook.
While at times running the program can be intimidating, the pair receive a lot of support.
"I've never gardened on this scale of land," Baldwin said. "I've worked for farmers, but it was never me running the farm. It was definitely a shift for me, but a good one, learning all kinds of great skills"
"There's lots of knowledgeable people offering their skills and knowledge," Hutton-Okpalaeke added. "There's so much support in this area with experienced individuals willing to share knowledge, they're so kind teaching us skills, constantly offering support when asked, and sometimes it's just trial and error — you just have to do it."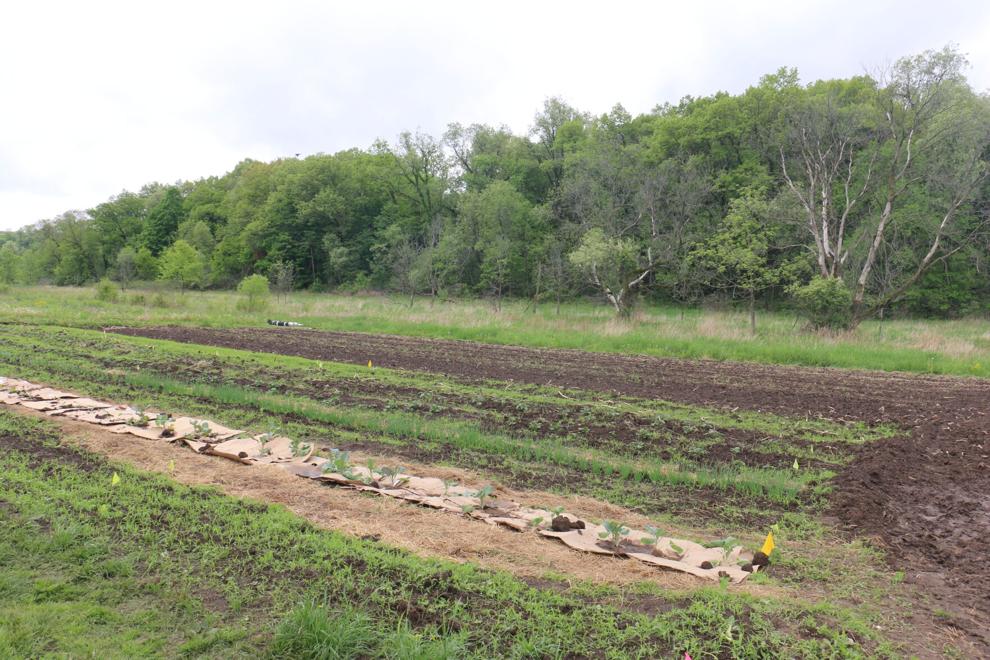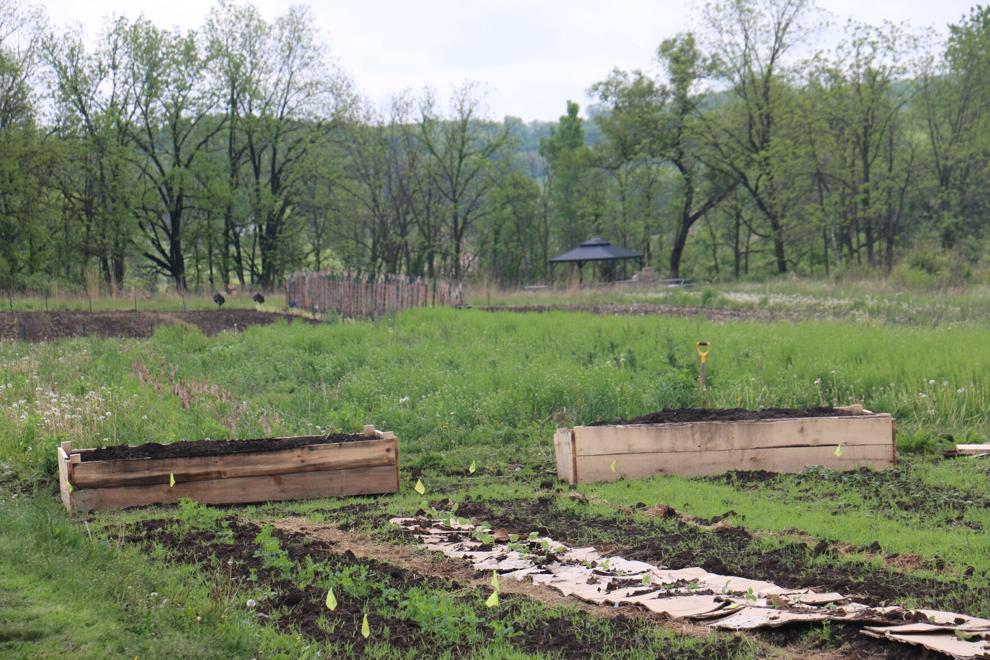 ,