The famous bodybuilder and former governor of California, Arnold Schwarzenegger, had been embroiled in a feud with the former President of the United States, Donald Trump. For a long time, Trump ridiculed Schwarzenegger on social media and bashed his stint as a replacement host on the 'Celebrity Apprentice'.
ADVERTISEMENT
Article continues below this ad
But Schwarzenegger claims it's not so much fear that motivated Trump's insults. Instead, he was simply envious. He recalls instances from when he watched pro wrestling matches with Trump.
ADVERTISEMENT
Article continues below this ad
Trump's fascination with bodybuilders
Arnold Schwarzenegger sat with Men's Health to talk about his career in movies and politics. He revealed that he and Donald Trump would go to wrestling matches together. Here, they would strike up conversation and Trump would be incredibly invested in the showmanship.
"I remember that in the old days when we went to the wrestling matches, the way he admired people with bodies, and the way they would jump around in the ring, and to perform physical stunts and stuff like that," Schwarzenegger said,
"He had great admiration for that. And the showmanship, he had great admiration for that." Trump would fixate on the performance art of it all. The actor said Trump would grill him on how to sell a performance, asking questions on how to make it believable and sell it.
The former bodybuilder continued, "He asked me, 'How do you do that, with the movies? I mean, it's so believable.' He drilled down to specific questions that fascinated him." Both the personalities have been inducted into the Celebrity Wing of the WWE Hall of Fame, Trump in 2013 and Schwarzenegger two years later in 2015.
DIVE DEEPER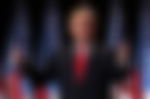 Trump's twitter feud with Arnold Schwarzenegger
ADVERTISEMENT
Article continues below this ad
Historically, Donald Trump and Arnold Schwarzenegger were "great friends", The words came straight from the former's mouth in Celebrity Apprentice: Los Angeles back in 2007. The then-governor Schwarzenegger had appeared as a guest. Trump even donated $10,000 to Schwarzenegger to help pay off debts from his 2006 re-election campaign.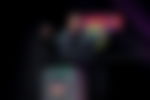 But their relationship soured gradually when Trump announced his candidacy for the presidential elections. Schwarzenegger refused to support his campaign, and Trump, in turn, mocked the low ratings of Celebrity Apprentice since the bodybuilder took over as host.
ADVERTISEMENT
Article continues below this ad
DIVE DEEPER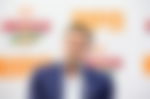 Schwarzenegger urged his audience to "choose their country over their party", though he didn't mention Trump by name. He has been a staunch critic of Trump's presidency, and the two men have been publicly sparring for a long time.