Red Bull has come a long way from their unreliability issues from the start of the season. The Milton Keynes-based team could now have a different 'problem' on its hands – a three-way race now after Sergio Perez's win at the Monaco Grand Prix.
ADVERTISEMENT
Article continues below this ad
Recently, Red Bull team advisor Helmut Marko shared his thoughts on Mercedes and Hamilton's struggle.
ADVERTISEMENT
Article continues below this ad
DIVE DEEPER
Marko discusses Mercedes and Lewis Hamilton
Marko commented on the struggles and the threat of the Silver Arrows and their world champion. When asked, "Do you think it is possible that Mercedes is still fighting for the title?" he said, "Yes, I do. Their car is getting faster every day, from the top times they are already at our level or even better. So you really shouldn't write them off. If Mercedes suddenly dominates everything again, then Hamilton will be back too."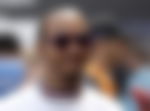 Marko backed up Hamilton when the interviewer pointed out the obvious finishes behind Russell. He said, "Because many things are going against him, there is also a lot of bad luck. Just like Ricciardo had at Red Bull when everything went well for Vettel there."
Red Bull advisor on the topic of world championship
Marko completely dismissed any confidence over the world championship title. He thinks there is still a long way to go and he has a point. There are 15 more races to go and not a lot of points difference between the top three. And referencing the previous season, the world championship isn't won till the last lap.
ADVERTISEMENT
Article continues below this ad
But Sergio Perez's and Max Verstappen's impressive performances have put Red Bull in the driving seat of both the championships. The Red Bull combination performing better than the Ferrari duo has allowed them to take the lead on both fronts.
A morale-boosting prospect for the UK-based team, but Marko is cautious about the championship. When asked, "Congratulations Mr. Marko, have you already chilled the World Cup sparkling wine?" He replied, "Nonsense. I just did the math: we still have 15 races ahead of us. Even Russell is just 41 points behind Verstappen. Everything is still possible there." (quotes translated by Google)
ADVERTISEMENT
Article continues below this ad
Watch this story: The Staggering Price Of Conor Mcgregor's Outfit He Donned At Star-Studded Monaco F1 Race
Red Bull is in a commanding position, but they're aware of the threat. But whatever the case, Red Bull is focused till the end!