CALDWELL — Agriculture is important in Canyon County — but how important? And how should the government best support the protection of agricultural lands while refraining from telling landowners what to do?
To address these questions, David Anderson, the Idaho program manager for the American Farmland Trust and a fifth-generation Idahoan from a ranching family, presented his research on the importance of agriculture in the area to the Canyon County Board of Commissioners on Tuesday, with many county planning staff in attendance.
These are just some of the questions that county planners and elected officials are grappling with as they develop Canyon County's new comprehensive plan, the document that will guide development and regulation of development there for the next 10 years. The process of developing the document, which began in 2019, is still underway, with public hearings on the most recent draft expected to be scheduled in late June or possibly early July, as previously reported.
The American Farmland Trust saw a need to describe the significance of agriculture to Canyon County's economy because the conversion rate of farmland to developed land in the Treasure Valley is "among the highest in the country," Anderson said.
Yet agriculture is a "significant driver" of Canyon County's economy, Anderson said. The current value of the agricultural economy in Canyon County is just under $620 million, he said. In 20 years, if no cropland were converted, that value would be over $1 billion, he said. He wanted to create a best-case estimate of how much agricultural land could be lost if the county adopts its current comprehensive plan, and what that would do to the value of the agricultural economy.
To do so, he used data from the US Department of Agriculture to locate where the top 12 most valuable crops are grown in the county, he said. In order, those crops are alfalfa, winter wheat, corn, mint, sugarbeets, dry beans, onions, potatoes, hops, orchards; spring wheat, other grains and pulses; and vegetables, Anderson said.
The US Department of Agriculture does not distinguish crops grown for seed harvesting from crops grown to be eaten, he said. Canyon County is a significant producer of seed crops, many of which are shipped elsewhere to grow food.
Canyon County is over 386,000 acres in size; 52.3% of the land is cropland, he said. Of that land, 76.5% is used to grow the 12 most valuable crops grown in the county, he said.
From there, he looked at where those 12 crops are grown within the county's 10 Areas of City Impact, often referred to as areas of impact. These are the areas surrounding cities that the cities are "expected to grow and annex," according to the current draft of the county's comprehensive plan. The borders of those areas are "negotiated between City and County officials," the draft says.
The picture seems grim: even if cities and counties have limited development to these areas of impact, the county would still lose 30% of the agricultural acreage used to grow the 12 most valuable crops, Anderson said.
"The way to look at that is that, essentially in this plan, that's what you're saying you're willing to sacrifice," Anderson said.
That loss of agricultural land translates to more than a $213 million loss in today's dollars over 20 years, he said. He said this represents a conservative picture of what could happen because it does not consider areas that could be developed outside of the areas of impact, and the overall estimate of economic value used a conservative multiplier, he said.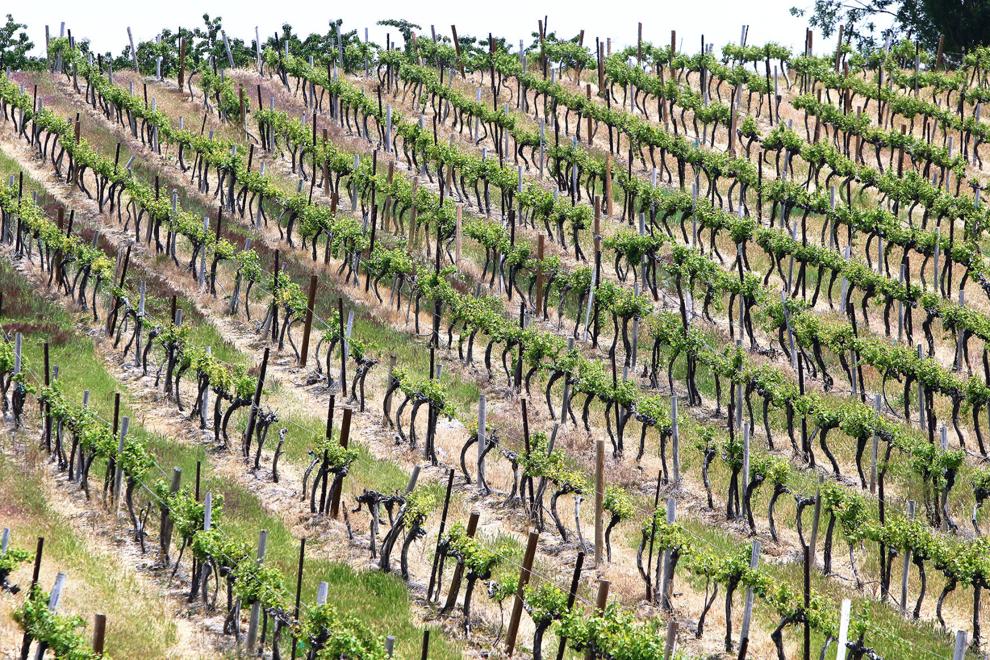 Some in the county have so that the county commissioners are eager to approve development because doing means "adding more value to the tax base," said Commissioner Keri Smith. She asked Anderson if any studies have been done that showed the opposite.
The American Farmland Trust did a suite of studies looking at the issue in different parts of the country, Anderson said. It did not do a study in Canyon County, but the University of Idaho did, he said.
Researchers consistently found that for every property tax dollar collected from a farm, it costs about $0.40 to provide community services to residents of that land, he said. Community services could include fire or police services.
But when agricultural land is converted to development, it costs $1.20 to provide services to residents for every property tax dollar collected, he said. It does not matter where in the country development is taking place or what kinds of crops are being grown, he said. Ultimately, the farmland trust stopped doing such studies because the results were consistent in every location.
"Another way of looking at this is that property taxes you are collecting on working farms are subsidizing the cost of community services in your cities," Anderson said.
This difference illustrates the need to balance providing for the estimated 100,000 new residents expected to move to the county in the coming years, and protecting and enhancing the county's economy, he said.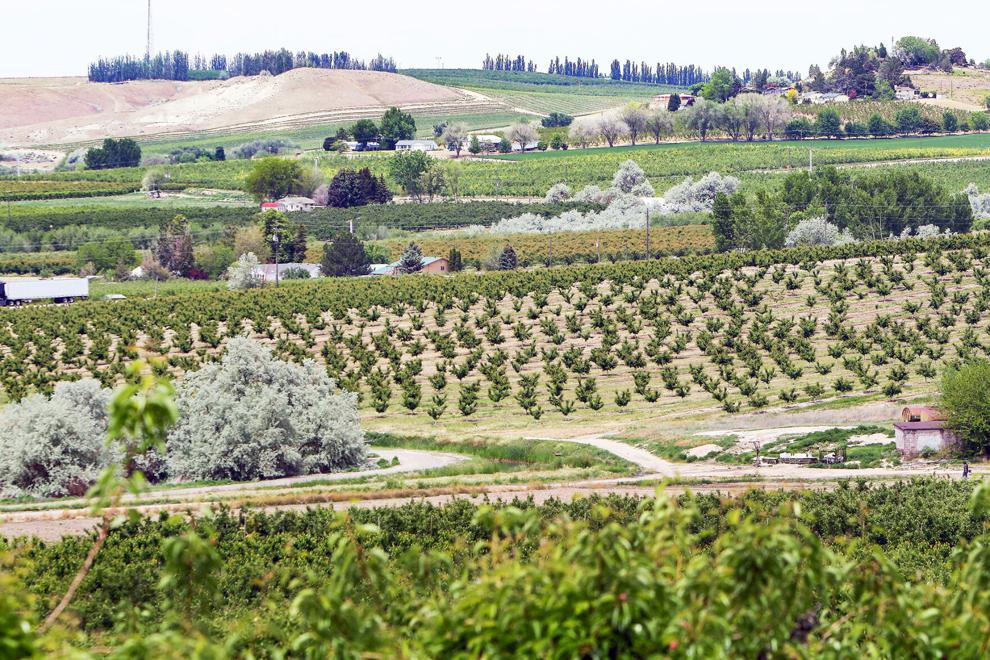 "We haven't driven the tractor off of the cliff yet, but this is the time now to be setting those precedents before we become just another sea of ​​rooftops and strip malls and they're all sadly named after the farms they replaced," he said.
Agriculture cannot simply move elsewhere if development moves in, Anderson said. It would not be easy to replicate the favorable climate and water conditions present in the valley elsewhere, he said.
Many of the businesses that have been recruited into the area came because of the agricultural economy, Smith said.
"You'd also then have to replace those industries that could no longer thrive because the commodities are no longer available at the rate that they need it," Smith said. Companies in the area, such as Lactalis, rely on locally produced agricultural goods, such as milk, to produce cheese and other products, as previously reported.
Further, given the robust seed producing economy, it would be foolish to allow the agricultural economy to falter, Anderson said.
"Once again, this idea that we've invested billions of dollars over multiple generations to create a highly viable economic hub that's not only feeding us locally here, but the seed industry is feeding the world … I think we have a certain responsibility as leaders to say, 'hey, you know what? We're feeding the world here. If we don't protect this, that's a (threat) to national security,'" Anderson said.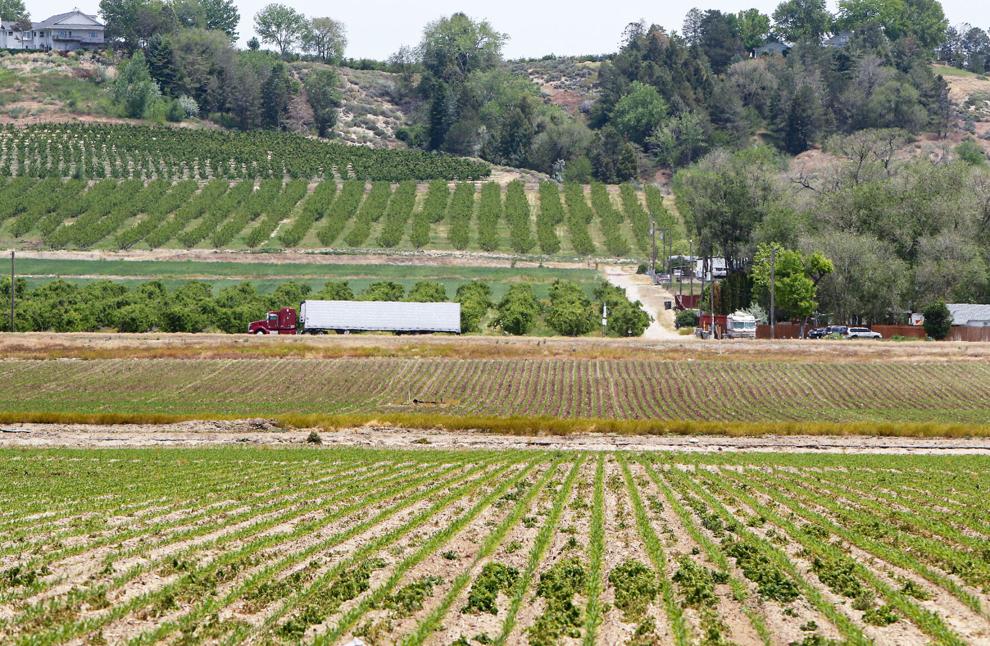 One question that has arisen in discussions of the comprehensive plan is if the county should limit development to the areas considered to have the poorest soils for agriculture, Smith said. But it's complicated. For example, much of the Sunnyslope Wine Trail is on soil less suitable for agriculture, yet the area has a thriving fruit industry, Anderson said.
Smith said the political climate at the moment is a challenging one, with many people "preaching property rights without fully reading and understanding what property rights truly means from the Idaho Land Use Planning Act," adding that she hopes Anderson will come back next year to speak to the new commissioners that will be taking office.
Anderson said he thinks it is important to protect a farmer's ability to do what they want with their land, including continuing to farm.
"What about my right to farm? What about my right to ranch?" he said. "I think that as leaders of the county you have a responsibility for making sure that Canyon County remains economically viable and protect my right to farm."
It is not a given that every farmer wants to sell their land, or that their only option is to sell to a developer, he said. Having policy in place that supports a robust economy will make farmers less likely to want to sell, he said.
"As a farmer, as a landowner, that's contributing to that robust economy, it's setting a precedent most likely for my kids to come back, keep going another generation on the farm, or, because my farm is so valuable, because I'm part of a $600 million annual economy, then somebody else is going to want to come buy my farm and keep it in ag," Anderson said.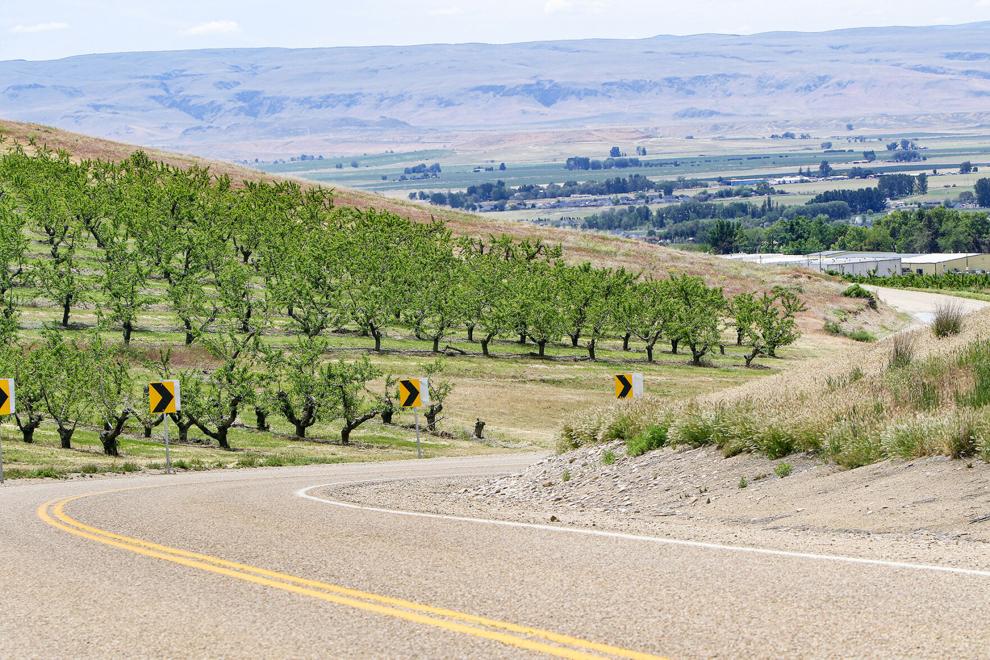 A farmer who wants to sell their land will, and that will be impossible to avoid even with the best policies and plans to support farmers, he said. However, it would still mean the county has done its best to support farmers and minimize sell-offs, he said.
Commissioner Leslie Van Beek brought up the idea of ​​a farmer who is having trouble making it, and asked whether the government has the right to tell a farmer that they cannot sell their land, or that they must sell their land at the cost of agricultural land as opposed to what it might sell for if it was sold to a developer.
If the county has still done everything it can to protect farmland, including forming public-private partnerships, and some farmers still want to sell, then the county has still done everything it can, Anderson said. But if leaders have not done everything they can, even more farmers may feel pressure to sell, which could greatly fragment farmland, he said.
Smith said that there seems to be differing ideas of how the government should intervene when it comes to different land uses.
"People love to have their homes," she said. "That is a guaranteed right, but the second I want to put in a kennel, or a pig farm, or even expand a feed lot, now all of a sudden, the government needs to tell you what to do, because that's not okay . So I get very frustrated."
,