Pierre Gasly might have become a thorn in the side for the top team. The Frenchman has flourished in his challenge at AlphaTauri, especially after Red Bull. He often finished in points in the 2021 season. And with the 2022 regulations, he was hoping for more of the same. But that hasn't been the case, and he feels the gap has only extended between the top three and midfield.
ADVERTISEMENT
Article continues below this ad
ADVERTISEMENT
Article continues below this ad
Pierre Gasly feels hard done by the 2022 regulations
Introduced with intentions to close the gap between the grid, the regulations have failed to do so, according to Gasly. And the top teams, as usual, have occupied the top positions on the starting grid and podiums. Ferrari, Red Bull, and even with a poor W13, Mercedes have increased the gap between themselves and the midfield.
And Gasly, who consistently occupied the front three rows in qualifying last season, has not done so once in 2022. The AlphaTauri pilot also finished in the points an incredible 15 times last season compared to two in the current season. As for him, the top three are in a "different world" as details the gap because of the new regulations.
"The top 3 were definitely faster but they weren't in another league so you could tease them sometimes. But this year? No chance! Only [Valtteri] Bottas can sometimes challenge her, while we're basically fighting for seventh place. That's sad because the goal was that we would be closer," expressed Gasly. (translated using Google)
DIVE DEEPER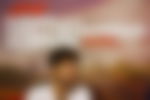 Only a mistake from the top three can make room for other drivers, according to Gasly. And that is definitely not closing the gap, but vice versa.
McLaren's Andreas Seidl disagrees and asks for patience
ADVERTISEMENT
Article continues below this ad
McLaren team principal Andreas Seidl has a different opinion on the situation from Gasly. Only Lando Norris apart from the top three has secured a podium finish in the current campaign. And Seidl defends the regulations as he can see through a wider scope being the team principal.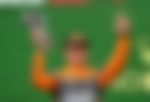 "It just takes a little bit more time to wash out and then see the full effect. We shouldn't forget that the teams that are ahead of us at the moment in the championship, their organizations, their infrastructure, were built many, many years ago," said the German.
ADVERTISEMENT
Article continues below this ad
Watch This Story: Mercedes Brings Formula One To The Streets With Its Latest Innovation
In 2022, the first season under the revised regulations, teams can face difficulties in adaptation. But for the sake of the sport, let's hope the next season can showcase the desired results for which these new regulations were brought in.