Everything that glitters is not gold. Seeing Arnold Schwarzenegger now, one may think that life must be easy for him. However, such is not the case. Growing up in a nation that went to war, Arnold's childhood was difficult. With the hope of better opportunities and a brighter perspective, the ace bodybuilder migrated to America when he was young.
ADVERTISEMENT
Article continues below this ad
Arnie opens up in his memoir about the bygone days and his childhood. As Arnold walks down the memory of life, he not just talks about his life but also about his father and the equation they shared.
ADVERTISEMENT
Article continues below this ad
arnold Schwarzenegger talks about his father
In his book "Total Recall" Arnold says,my dad's answer to life was discipline." Recalling his memories, the legend talks about how strict his father was! Gustav Schwarzenegger, arnold's father, preferred disciplined life, and nothing could change the strict disciple that he adhered to.
The ace bodybuilder further wrote, "sports and exercises were added to the chores, and we had to earn breakfast by doing sit-ups." The Terminator star further informed that his father would make him and his brother practice soccer regardless of the weather.
DIVE DEEPER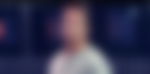 A man of strict discipline, Arnold's father, Mr. Gustav Schwarzenegger, would not sigh away from scolding his kids if they messed up. He, as Arnold quotes, "believed just as strongly in training our brains." Such was the pressure that "sons would have been crippled by his demands," Arnold writes.
Arnold's father was very strict
ADVERTISEMENT
Article continues below this ad
While talking about his father, Arnold does not stop there. Walking further down the timeline, 7-time Mr. Olympia champion writes that his father would take them to another village for a visit or a play. He also encouraged his children to write everything about the day in the evening.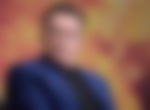 The report that they wrote had to be at least ten pages long. To ensure that their kids were leading a disciplined life, Gustav would also check the papers and hand them back after making corrections. As Arnold wrote, "He'd hand back our papers with red ink scribbled all over them."
ADVERTISEMENT
Article continues below this ad
Watch This Story: From Tesla Roadster to Hummer- Here are Arnold Schwarzenegger's most prized possession.
Arnold also shares that if he made spelling errors while writing the report, his father would make them write the correct spelling fifty times. No doubt Arnold too inculcated his father's love for discipline and strong etiquette. He made his father's discipline his driving force.