Choreographer Reggie Wilson slowly entered the stage and softly sang the Shaker hymn "Tis a Gift to be Simple." He picked up pieces of clothing from the floor and rearranged them before sitting on a bench. He was then joined by the rest of the Fist and Heel Performance Group in what felt like a ritual.
The words of the original Shaker hymn are sung: "the gift to be simple and the gift to be free." They become two important themes for the hourlong piece performed at the Sottile Theater on Spoleto's opening weekend.
"POWER" is a reimagining of an obscure Black Shaker community in Philadelphia led by Mother Rebecca Cox Jackson in the 1800s. It caught Wilson's attention and led him into a deep dive of research and understanding of this religious group where equality of races and sexes were approved though marriage and sex were not believed in.
But most importantly, their worship was a strong communion of the spiritual and the physical as well as sound — be it sung or clapped or stomped. Here is an audience tip: Read the program, as it will help with your understanding and appreciation of the work.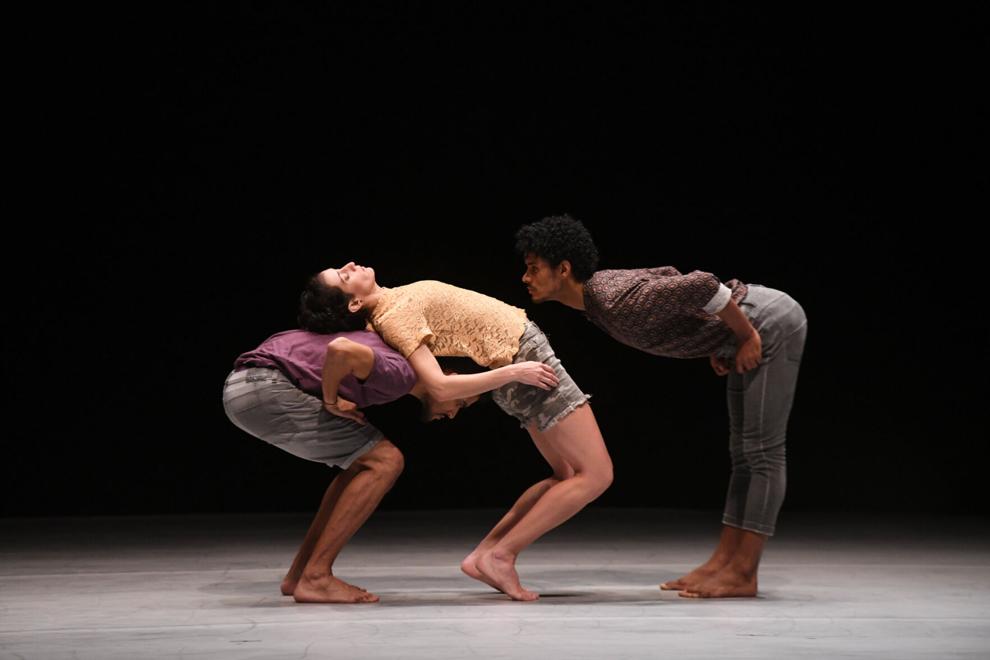 The 10 dancers of various ages and ethnicities were a strong ensemble, invested and focused in the world they created. They worked as one unit, infrequently breaking out as individuals with movement sequences that were repetitive and hypnotic, sometimes hitting ecstatic heights and other times reflective and sustained.
They would shake and jerk with hands, shoulders, heads and limbs flung as if releasing human sin. At other times, they extended their bodies to the heavens, hopeful to receive the Divine Spirit. The dance moved seamlessly from duets, quartets to full group formations with interweaving floor patterns. There were hints of traditional African and Modern dance styles, which gave a greater dimension to the choreography.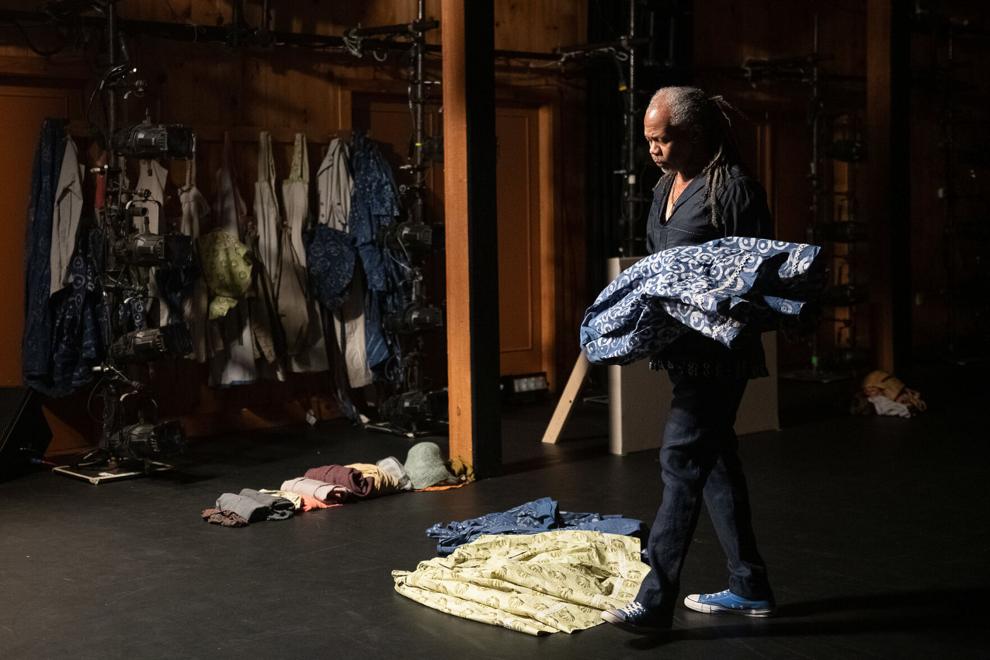 Music was also a connective thread throughout, often sung live by Mr. Wilson and other dancers or with recorded selections from hymns and gospel, to African drums to contemporary music.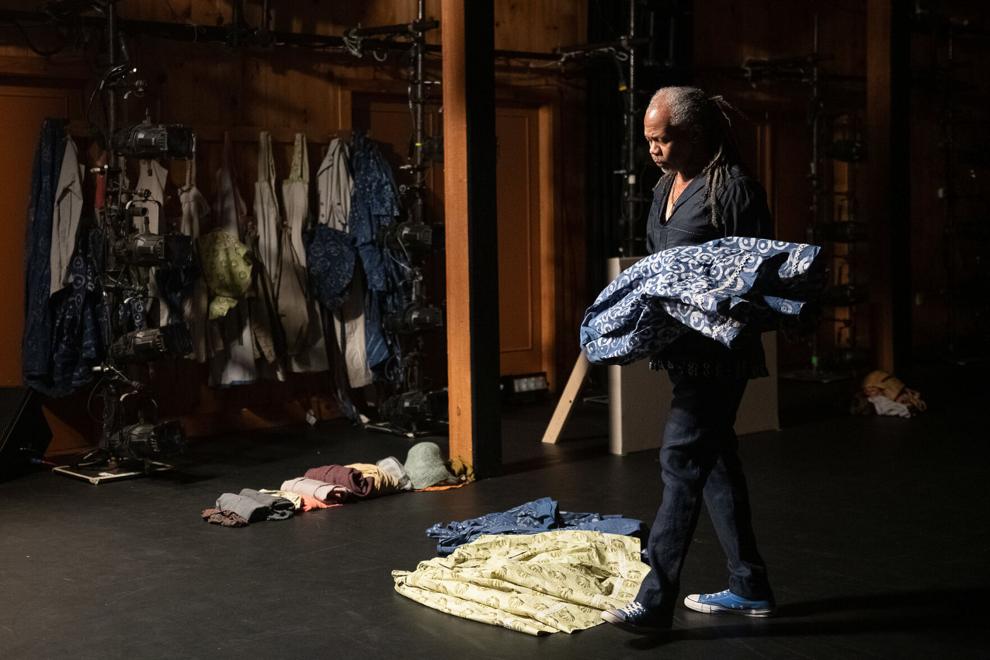 One of the most effective aspects of the work was the costume designs and changes, often completed on stage with various pieces of clothing hung from pegs visible to the audience. This activity showed the communal and self-sufficient nature of the Shakers and their abilities to make their own clothing, among other things.
The skirts and overalls and dresses were ingeniously designed by Nabokov Nagasaki and Enver Chakartash and gave a feeling of unity and coherence even when the action on stage went farther afield into different worlds, at times losing some momentum from the original story where it felt most grounded .
Fun fact: The foundation of the costume design sprung from a previous project, in which Wilson collaborated with Charleston textile artist Arianne King Comer.
As the piece came to an end, there was a sense of a shared experience where a group's power was strengthened by its numbers, the common beliefs of its members and their surrender to something greater than themselves. Perhaps a utopian view far from our world today, but one where simplicity and freedom were guiding principals.
Follow Maura Hogan on Twitter at @msmaurahogan.