First-year students on the BSc Sports Performance Analysis and Talent Identification program at St Marys University, Twickenham conducted performance analysis for the Hockey Wales Under 21's women's team at the Junior Hockey World Cup.
The tournament took place in Potchefstroom, South Africa from the 1st – 12th of April 2022 with each student being assigned one player for the duration of the tournament. This experience allowed students to use the content from analysis, video and data for assessment while also enabling them to create feedback player profiles which are essential skills to develop in the world of analysis.
This project was made possible thanks to a collaboration with Fulcrum Technologies and Hockey Wales. Rhiana Galvin, Lecturer in Sports Performance Analysis and Hockey Wales Analyst attended the tournament in South Africa and using high-end analytical equipment, was able to capture and provide the footage post-match to students at St Mary's.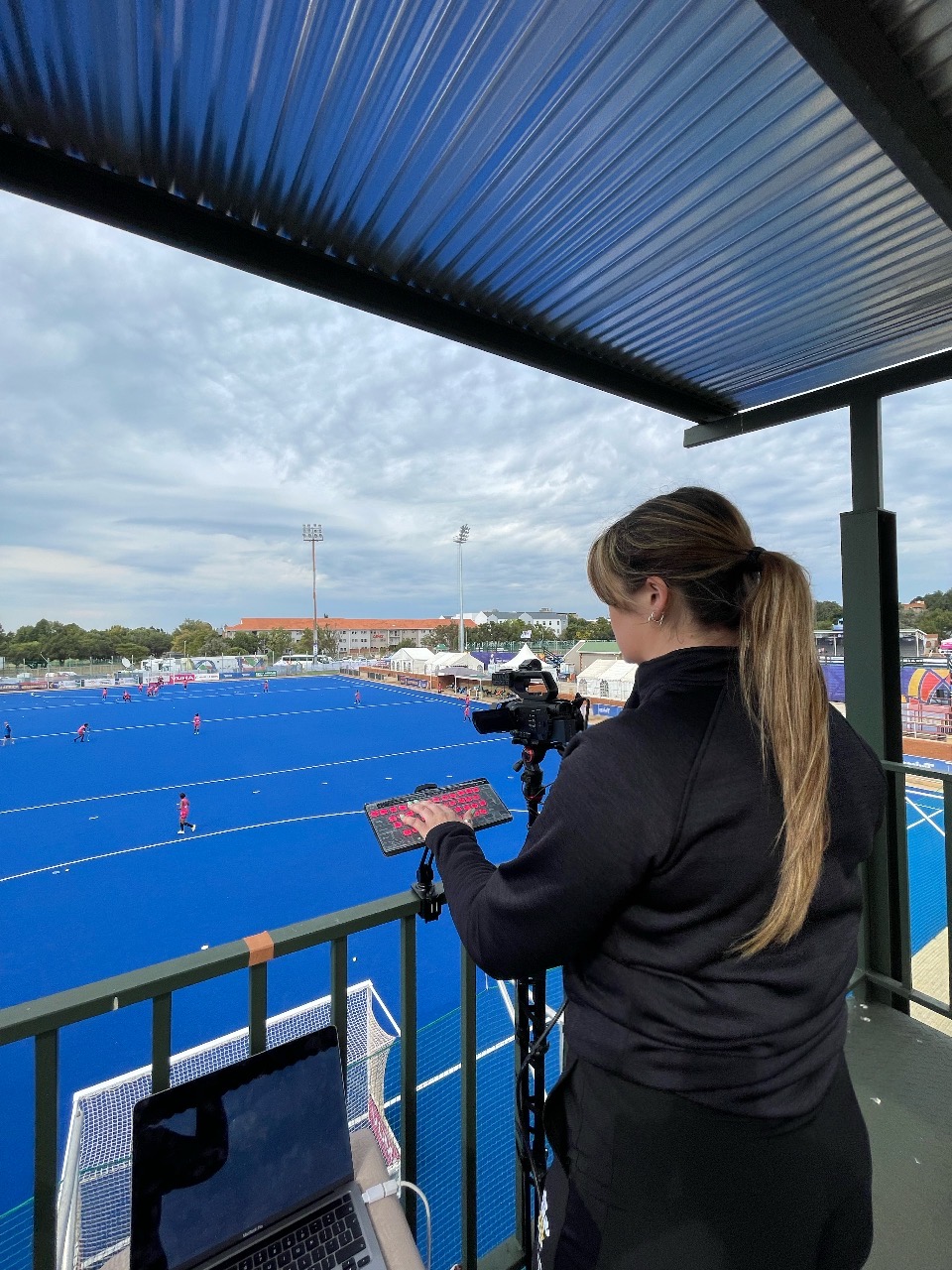 Rhiana Galvin, Lecturer of Analysis at St Mary's and Hockey Wales Analyst said "The University's collaboration with Fulcrum Technologies has come to life through these experiences for me as an Applied Analyst and for the students to gain experience with such high-end analytical equipment.
"Being able to continue my professional development at the highest level of the international stage has been an incredible experience. So, a big thank you is needed to everyone involved, especially to my St Mary's University colleagues for the support that was immense throughout the planning and tournament process."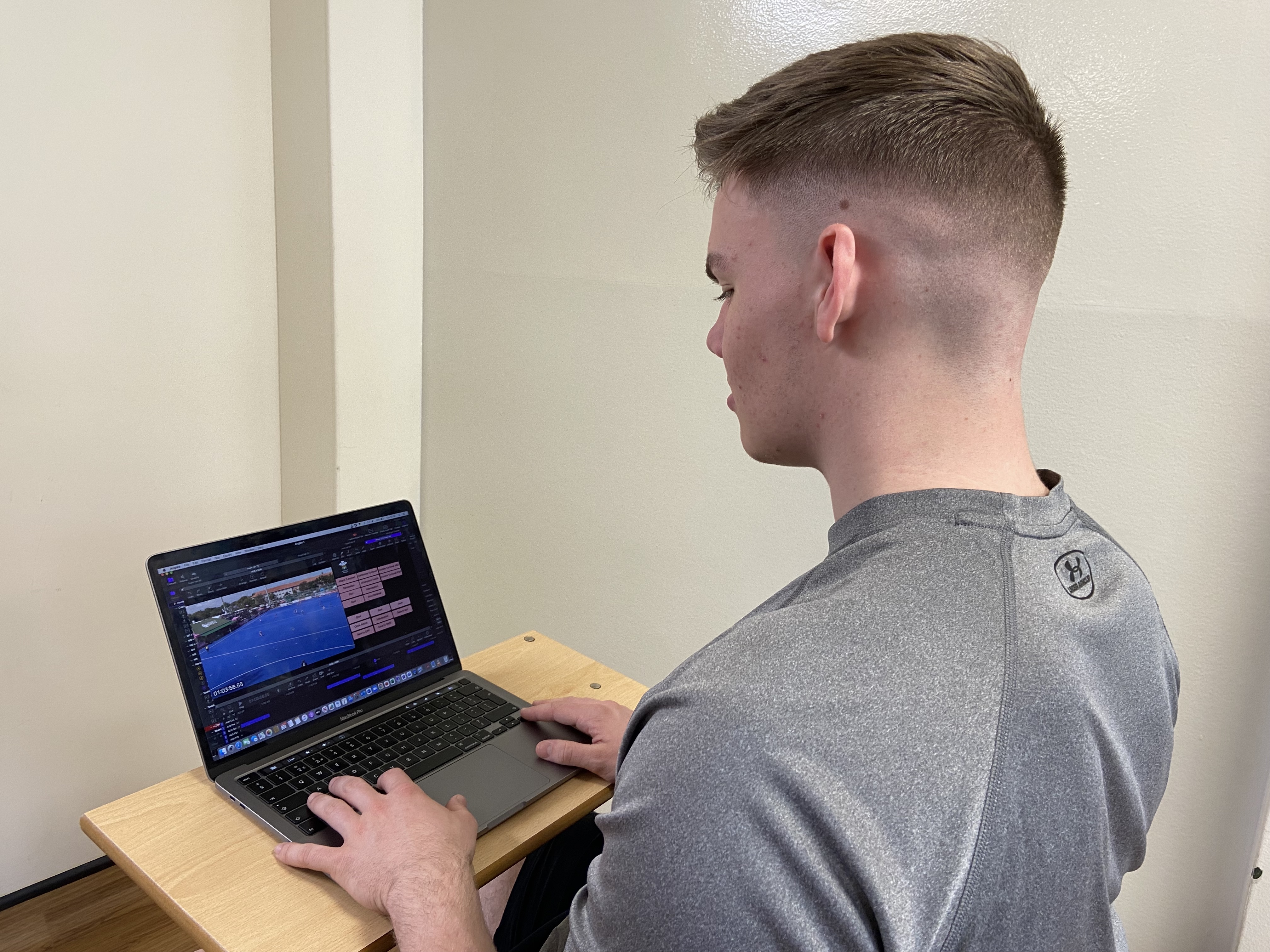 The first-year students were supported by Ewen Kenny, a third-year Sports Performance Analysis student. Speaking of the project he said, "The opportunity to be part of this collaboration has been amazing to open my eyes to the hockey world, but to lead and coordinate the analysis processing from the UK side has allowed me to develop a great relationship with the other students at St Mary's University. This has been one of the main highlights for me, to be able to network with peers and to get to know the coaching staff group from Hockey Wales."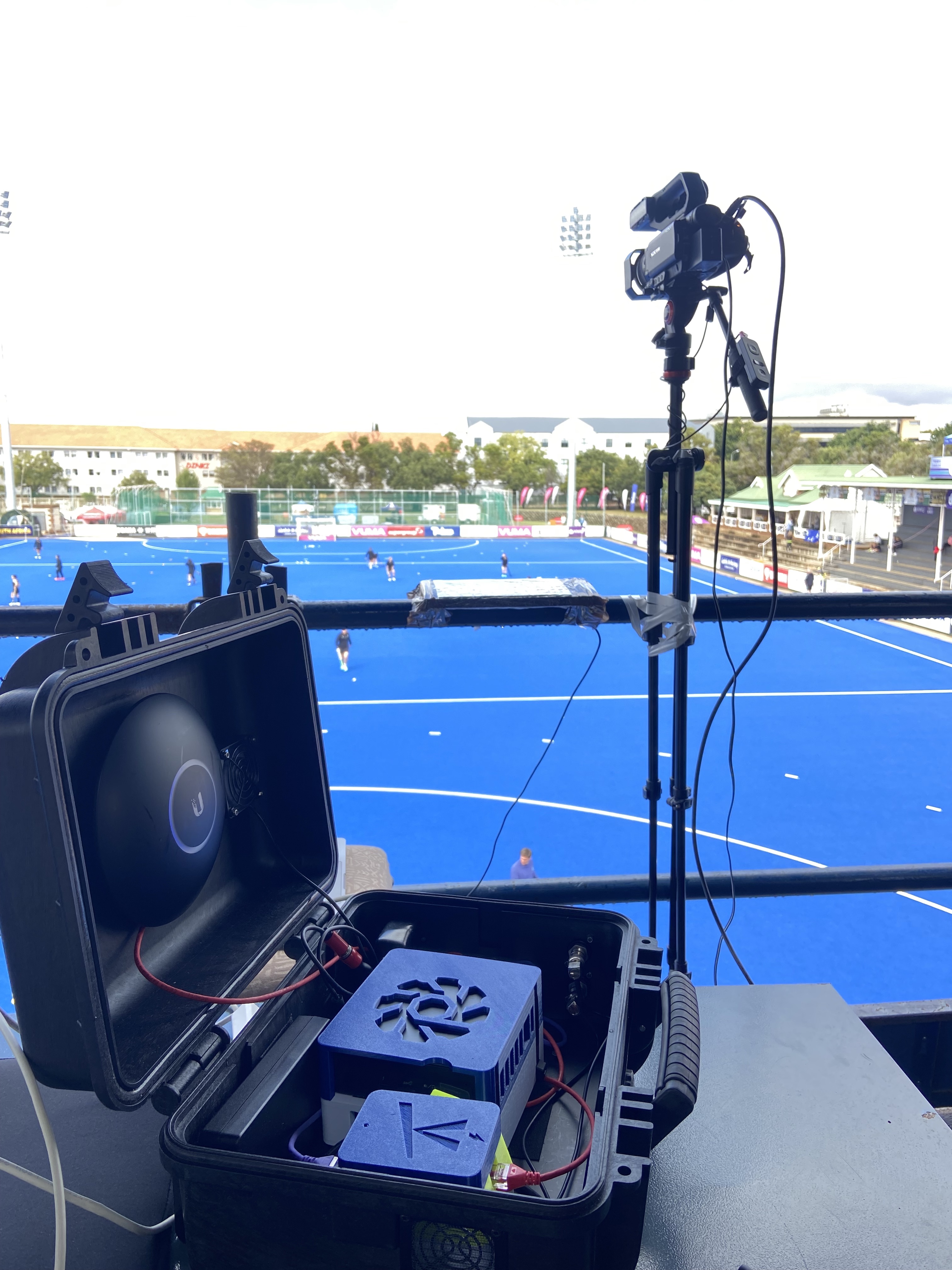 Tom Shanks, Fulcrum Technologies said "We were thrilled to work with Rhiana and the students at St Mary's in supporting Wales at the Hockey Women's Junior World Cup in April. Rhiana's innovation transformed the Performance Analysis support to the team in South Africa by using Angles to analyze team and individual player variables, and combining this with Piston, sending a wireless feed to the bench for coaches to create their own content and review clips.
"We had great fun working with Rhi and the students in the build-up to the tournament, and we are really excited to continue to develop our relationship with St Mary's staff and students – This sort of applied experience for students is huge for professional development and life experiences – Great job everyone, you smashed it!"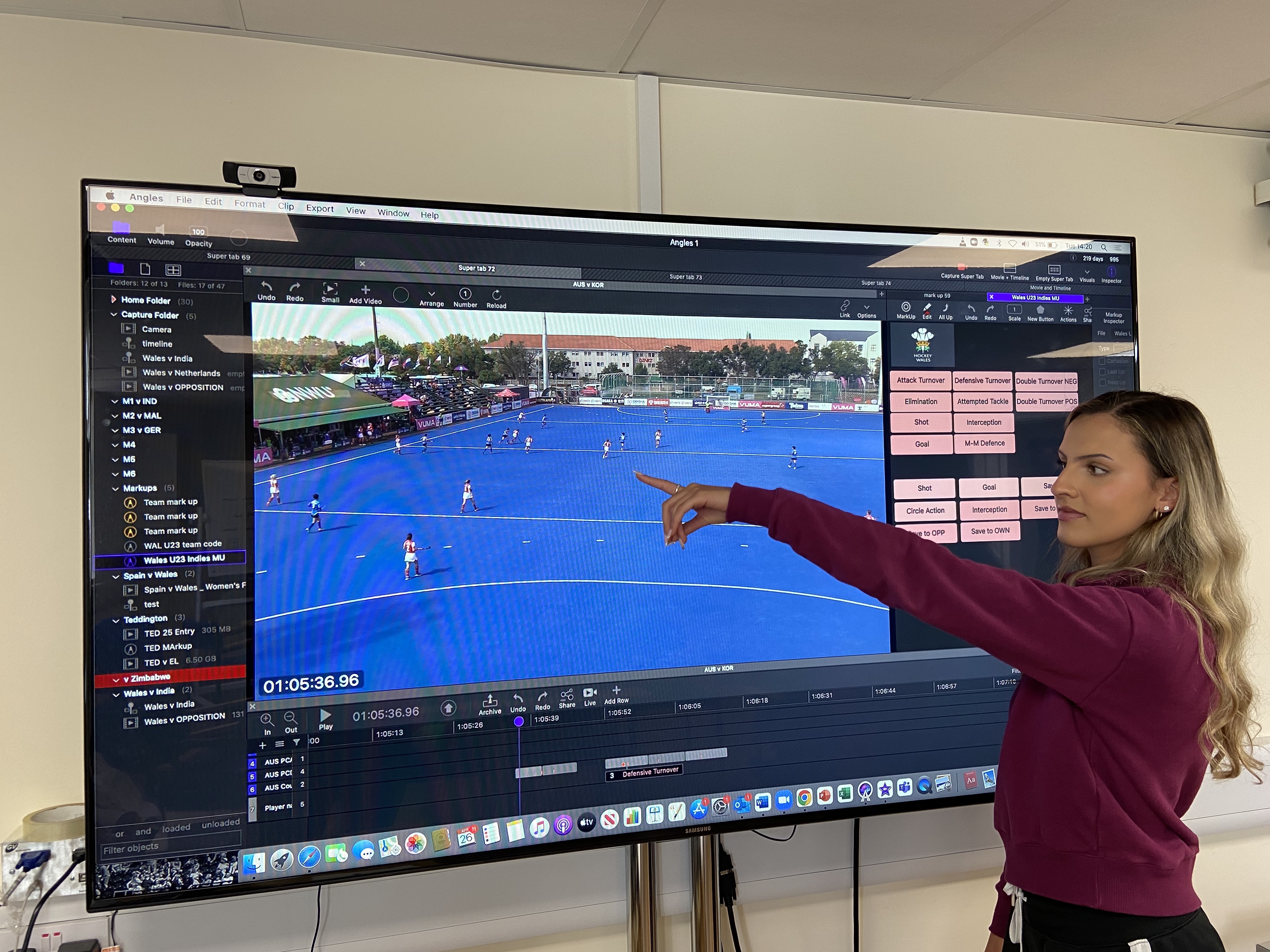 Gabby De Lord, first-year Sports Performance Analysis and Talent ID student said "Having the opportunity to complete some performance analysis for the Junior Hockey World Cup was an enjoyable experience. It was my first-time using Angles and this made the process of coding my player's performance easy and organized.
"Hockey was quite unfamiliar to me before, but I really enjoyed learning about the sport. It was interesting to complete analysis from a different perspective when I am so used to my own sports. This experience has given me more confidence to go into my professional placement."
To find out more about the programme, please visit the Performance Analysis page on the St Mary's website.