When a new resident moves into the memory care community of The Blake at Lafayette, one of the first steps is for the staff to learn as much about the person as possible.
"We talk about everything – where the resident was born and grew up, their family, the kind of work they did," said Matthew Godfrey, The Blake's Walk With Me coordinator. "I learn about their interests and activities that they've participated in. We learn what makes them happy and what hobbies they might enjoy. It's really a deep dive into that person's background and personality."
That information then helps The Blake staff better communicate with the resident. The care is personalized, but Godfrey said there are some activities that are popular among everyone.
"Music is a huge thing for them," he said. "It initiates a lot of memories and helps them engage their speech and minds. A lot of residents who might have trouble with day-to-day speech can remember the music and lyrics of songs from 50 years ago. One of their favorite things is to dance to music from past eras, like the 1960s. We have local musicians come in. We do singalongs. We've found that the music aspect is something that brings them a lot of joy and stimulates the memories as well."
Godfrey said that music is just one aspect of the vibrant atmosphere in The Blake's memory care community. Other daily activities include exercise, such as yoga, tai chi or walking; trivia, time for prayer and religious services; games such as Family Feud, Who Wants To Be A Millionaire, pokeno, bingo and card games; plus sharing meals together in the dining hall.
There's also a technology program, IN2L , or It's Never Too Late, which Godfrey can use to display photos, music, videos, puzzles and games on a large screen or mobile device. Residents then engage with the activity or content.
"We have access to a lot of information and resources very quickly," Godfrey said. "If we're doing a music program and something elicits a memory, we can pull up a catalog of songs by that same artist. If a game brings up a memory, we can find more information on that topic. Memories can crop up at the drop of a hat, and this technology is a great way for us to capitalize on that. Memory care requires a lot of flexibility and leaning into what is happening in the moment, so having so many resources available to us so quickly is a big advantage."
The activities for The Blake's memory care residents aren't limited to the Lafayette campus. Outings are on the schedule nearly every week to local parks and attractions. Godfrey noted that residents have taken bus trips to sites such as Moncus Park, Avery Island and Shadows-On-The-Teche. Sometimes, the ride is a tour to look at local scenery or new flowers in bloom.
In addition, Godfrey said The Blake puts a special focus on celebrating events like birthdays and holidays. Recent activities included honoring veterans for Memorial Day and a Mother's Day brunch. The residents' family members are invited and encouraged to attend these events as much as possible.
"I'm proud that we're on a first-name basis with all of our residents' family members," Godfrey said. "We communicate with them regularly and send out a weekly newsletter about what's coming up on the calendar. We're fortunate to have plenty of family that are here with us on a day-to-day basis, participating in what we are doing and offering to help me. It makes my job even more fun."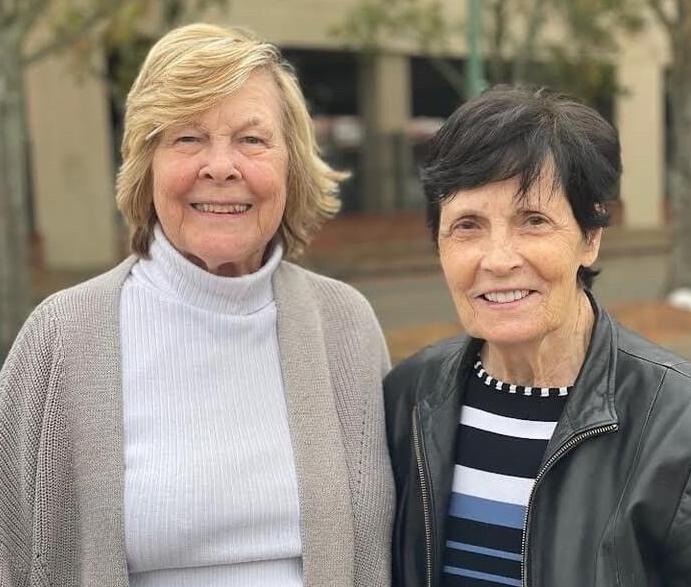 The memory care community at The Blake also includes a Vigil Dementia System with customizable sensors and motion detectors in each apartment, three chef-prepared meals each day, 24-hour onsite nurses and personal assistants, health monitoring and more.
The Blake at Lafayette is located at 400 Polly Lane. For more information on the memory care community or to schedule a tour, visit https://www.blakeseniorliving.com/senior-living/la/lafayette/poly-ln/ or call 337-294-8268.
,