Arnold Schwarzenegger has a long career of filmography, and his Hollywood fame is more popular in the mainstream than his seven Mr. Olympia titles. Worldwide, people may not know about bodybuilding legends, but they certainly know the 'Terminator'. But the athlete-turned actor isnt the only silver screen star in the family.
ADVERTISEMENT
Article continues below this ad
His son, Patrick Schwarzenegger, has his own collection of films and TV shows, and will be adding another to his list with his upcoming show 'The Boys Presents: Varsity.' But it seems nobody told the bodybuilder about the hit series.
ADVERTISEMENT
Article continues below this ad
Arnold Schwarzenegger is clueless about the show
In an interview with Variety, Patrick revealed that he had shown his father pictured from the production, and the response he received was quite hilarious. It turns out that the 74-year-old former politician isn't well-versed in pop culture.
"He looked at me and he was like, 'What the f*** are you filming?'" Patrick said, "I was like, 'It's this show called The Boys. You have to watch an episode to understand it, or else I can't articulate what happens in it.'"
This isn't the first time we've see young Schwarzenegger's name attached to the 'The Boys' franchise. He auditioned for the role of Homelander in the original series, and the producers reached out to him for a spinoff.
DIVE DEEPER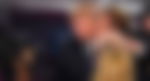 We think it shouldn't be that hard to explain the concept of the show. After all, he did manage to sum it up pretty well later in the interview. "It's kind of like 'Euphoria' meets superheroes," he claimed. But who knows? Maybe Arnold Schwarzenegger hasn't yet familiarized himself with that hit series either!
Schwarzenegger's acting career
ADVERTISEMENT
Article continues below this ad
During Arnold's 1990's heyday, he starred in hit after box office hit. Even if his last feature film, a sequel to his 'Terminator' franchise, didn't do very well, Schwarzenegger will always be an iconic actor. It's not as if he has retired, though, only slowed down the production a smidge.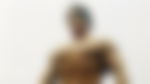 His only upcoming confirmed movie is 'Kung Fury 2', the sequel to the 1980's homage film 'Kung Fury'. The fans have been speculating whether he will return to his role of Conan for one last glimpse at the barbarian king, but there's no solid evidence that it could be a project in the works.
ADVERTISEMENT
Article continues below this ad
For now, Schwarzenegger is busy with his home life; his daughter Katherine just gave him his second granddaughter last month. As for his public appearances, he recently spoke at the Austrian World Summit to discuss about our greatest environmental threats.
DIVE DEEPER