The legacy of Arnold Schwarzenegger differs from most bodybuilders. With his astonishing feats, he set the benchmark for bodybuilders across the world. A career filled with great achievements and accolades, he dominated the competition for a long time.
ADVERTISEMENT
Article continues below this ad
However, while his passion for fitness stayed the same, his body and ability changed with time, as Schwarzenegger decided not to build muscle anymore.
ADVERTISEMENT
Article continues below this ad
After nearly 60 years, Arnold called it quits. From a young prodigy to one of the best bodybuilders in the world, his glittering career was stunning and his reasons for hanging his boots are certainly understandable.
Why did Arnold Schwarzenegger stop building muscle?
With no competition to compete for, he focused on more cardiovascular training rather than building muscle. Training from the age of 14, Arnold was crowned the Junior Mr. Europe in 1965, and soon after, many more accolades followed. By the end of his career, he won three Mr. Universe Pro titles and seven Mr. Olympia titles. Thus, focusing on cardiovascular training is important for him right now.
"I don't work out anymore. There is no reason to work out as if I am going for the Mr. Olympia or Mr. Universe competition. I ride my bike every day. I do cardiovascular every day. It's important to me," said Arnold.
DIVE DEEPER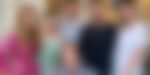 All that hard work fetched him three Mr. Universe titles from 1968 to 1970. Likewise, he also won the Mr. Olympia titles from 1970 to 1975 while returning to winning one more in 1980. After his dominance in bodybuilding competitions, his incredible physique fetched him some of the best roles in Hollywood.
ADVERTISEMENT
Article continues below this ad
The rise of the bodybuilder
Conan, Commando, Red Sonja, and many more; Arnold Schwarzenegger acted in different movies that turned out as massive hits. His debut came in 1970 in his first film, Hercules in New York. The famous documentary Pumping Iron elevated him to legendary status and soon several movies followed. Some of his major blockbusters were the Terminator, Predator, Total Recall, True Lies, and many more.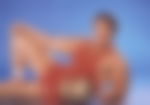 Arnold won hearts in Hollywood just like he did in his bodybuilding career. Although he just practices his regular training, he is now adopting a sustainable approach for his future.
ADVERTISEMENT
Article continues below this ad
DIVE DEEPER