Four widows are looking for love, or so they say.
That's the story these ladies are telling the town's most eligible bachelors at their intimate soiree. Still, the bachelors have their suspicions.
The ladies are widows to a combined nine husbands who have died under mysterious circumstances, not to mention that each of these deaths has resulted in hefty monetary payouts.
Everyone in town knows the ladies' reputations. Everyone also knows they're rich.
And that, alone, could be reason enough for three bachelors to accept extended invitations to Magnolia Ellis' party. But is the prospect of marrying into wealth enough to chance death?
Well, UpStage Theater will reveal the answer when it opens Samm-Art Williams' comedy "The Dance on Widows' Row," on Friday, June 24, at 1713 Wooddale Blvd.
The play is an audience favorite among UpStage's audiences. Founding Artistic Director Ava Brewster-Turner decided to stage it a fifth time for the company's 20th anniversary season, proving that the party at Magnolia's house is as popular as ever.
"I've directed all five productions, and it never gets old," Founding Artistic Director Ava Brewster Turner said. "This is definitely a fan favorite, and we decided to bring it back based on the feedback we've received. We listen to our audience."
Turner has tweaked the production, placing it in a more modern setting, but she assures that the story hasn't changed.
"The story, the dialogue — none of that has changed," she said. "It's still the same story that everyone loves."
And UpStage's audiences definitely love Williams' widows, who made their debut on June 25, 2000, in New York's Abrons Art Center.
The story opens with Magnolia and her four neighbors, all of whom live on Fremont Street in Port Town, North Carolina. Their personalities are distinctly different, but they have one thing in common: They're wealthy widows who are looking for their Mr. Right.
The only problem is their past Mr. Rights all reside in the cemetery, and the rumor is they're responsible for their husbands' demise.
After all, Magnolia, played by Seynabou Diack, has buried two, while her devout-in-name-only Christian friend Annie Talbot, played by Jaimie Johnson, has attended four husbands' funerals. Their friend, Lois Miller, played by Kiara Davis, has lost two husbands.
Then there's Simone Jackson, played by Shayla Moses, who considers herself at a disadvantage, because she's lost only one.
And the situation becomes comically awkward when Lois begins passing around trays of her infamous cuisine.
See, Lois is suspected of poisoning her husbands' food, and even her fellow widows are hesitant about sampling it in the already tense competition of four women vying for three men: Deacon, played by Obatiye Dent, Newly, played by Dameon Hills, and Randolph, played by Khari Smith.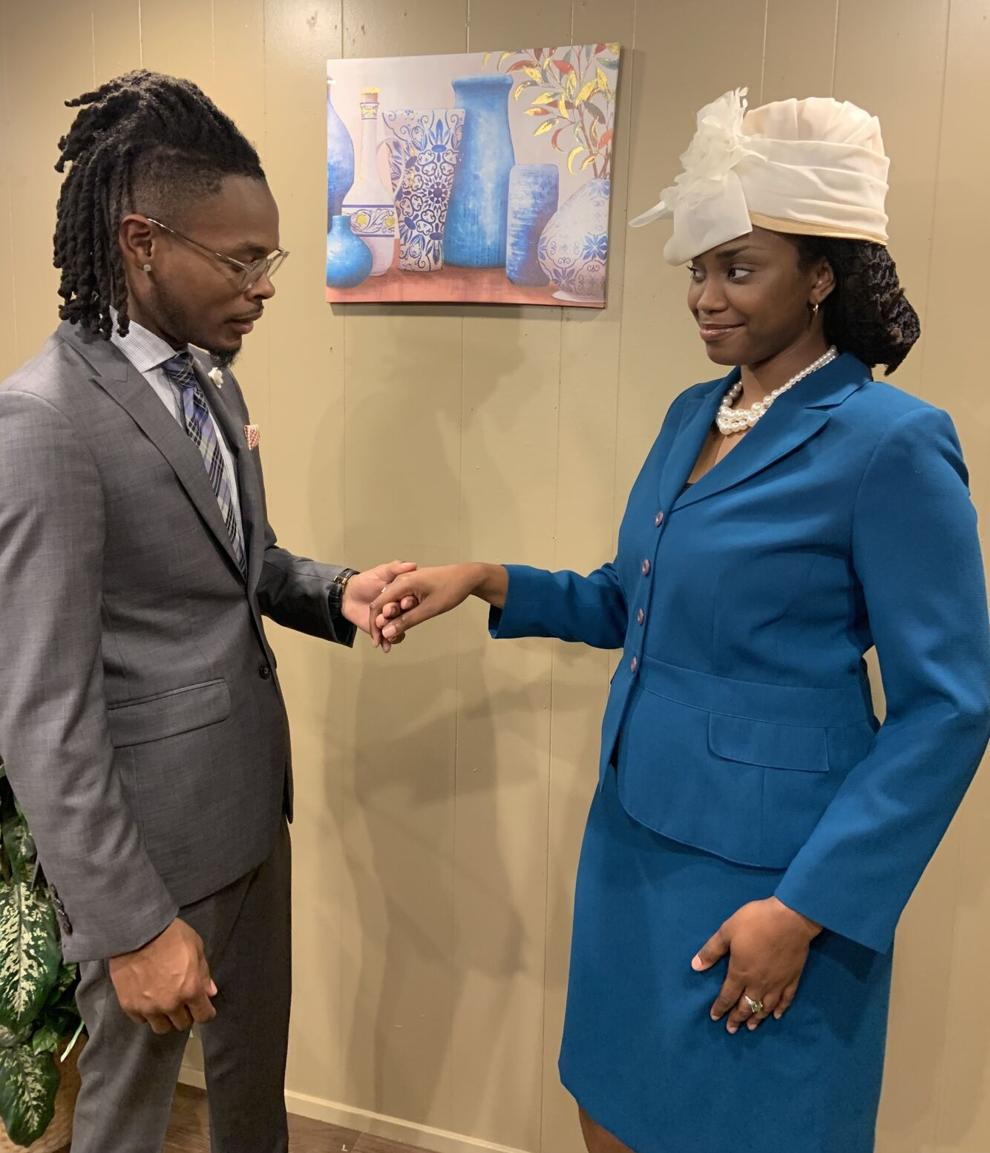 So, does anyone try Lois' refreshments?
"That's a surprise," Turner said. "And it's part of the comedy. And it's so much fun to be doing this play in our 20th anniversary season. It's an opportunity for everyone to get together and laugh after shutting down for two years because of COVID. We persevered, and we' re back."
The Dance on Widows' Row
UpStage Theater's summer comedy
WHEN: 7 pm Friday, June 24; 3 pm and 7 pm Saturday and Sunday, June 25-26.
WHERE: UpStage Theater, 1713 Wooddale Drive
TICKETS/INFO: All tickets are $25 by calling (225) 924-3774 or visiting upstagetheatre.biz.
,